Regarding our recent post about Miki Gurdus, SWLing Post contributor Dan Robinson, writes:
Went through my books and found it, the Gurdus handwritten note to me. It appears to have been during a visit he made to Washington, likely in the period I was in college 1975-1979 but could have been later during the 80's or 90's.

It reads: "To Dan — In Memory of a joyful day in Washington. Michael Gurdus."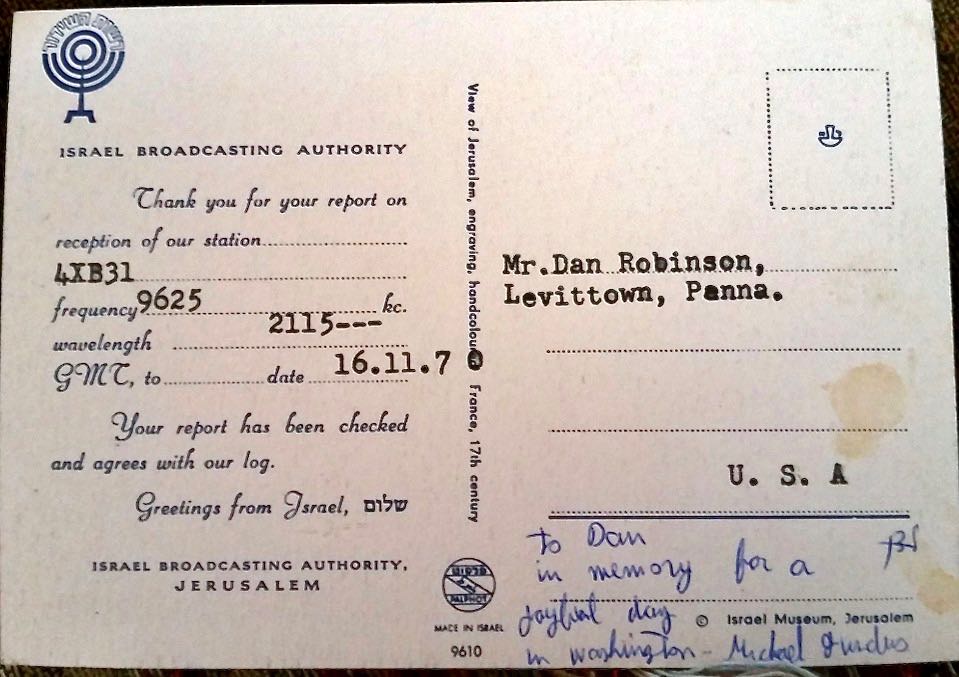 Amazing! Thank you for sharing your memories, Dan.