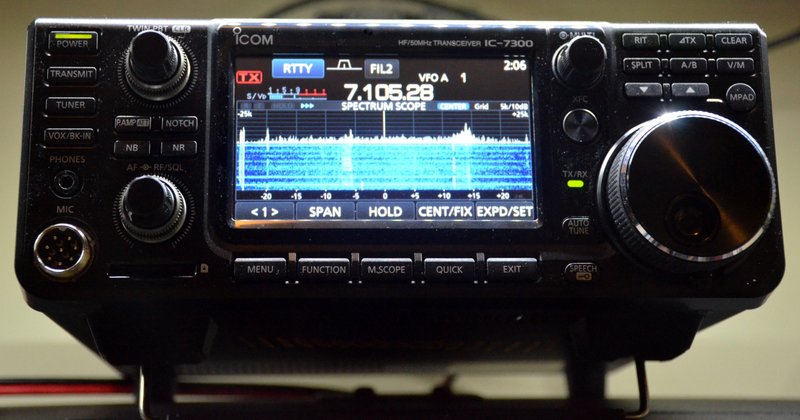 Many thanks to SWLing Post contributor, Dave Zantow (N9EWO), who shares a link to his excellent review of the Icom IC-7300:
Click here to read Dave's review.
I can tell Dave has put a lot of time and thought in this evaluation of the IC-7300–it's a worthy read, especially if you're considering an IC-7300 yourself.
Overall, Dave's impressions of the '7300 are similar to mine (click here to read my '7300 review). The IC-7300 is a great rig and (though there are a few minor tweaks needed) the general coverage receiver is sensitive and selective enough to satisfy even the seasoned SWL DXer. Dave even pits the '7300 against the WJ-8711A commercial receiver.
Note Mike commented in a previous post that the IC-7300 had difficulty coping with the RF-dense environment of Field Day, but in truth, that is one of the most difficult environments for any ham radio transceiver.
If you own an IC-7300 and have any comments or impressions, please share them with us!