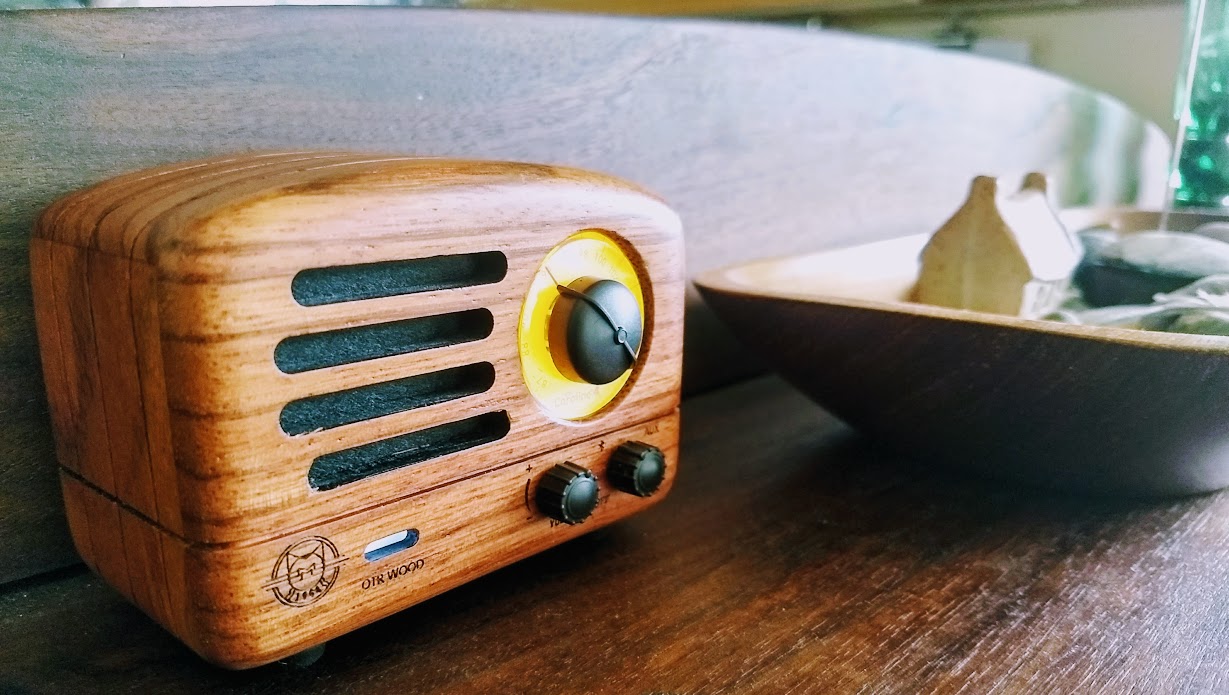 Radio Waves:  Stories Making Waves in the World of Radio
Welcome to the SWLing Post's Radio Waves, a collection of links to interesting stories making waves in the world of radio. Enjoy!
---
I'll never forget the excitement I felt as I bought my first transistor radio with a hard-saved pile of silver coins. I was 9, and I wasn't just getting a piece of shiny kit, I was gaining access to a whole world of music and chat and cool that might somehow magically bind me to the other kids in my neighbourhood and at my school.
That thrill was only topped when, in my teens, I discovered the seditious sounds of student radio on the FM band, and realised there really were other people like me in the world. Like Jenny in the Velvet Underground song, I turned on a radio station and my life was saved by rock and roll.
It's doubtful, though, that young listeners feel the same way about the medium today. While they consume vast quantities of music, much of it is via streaming platforms like Spotify, YouTube and TikTok. The radio isn't the principal conduit to a world and identity – it's just one channel among many. And when they do listen to radio, young people are increasingly shunning the stations targeting them in favour of golden oldies.
The latest Australian radio survey results saw Smooth FM pick up considerable market share in the younger demographics – 10-17, 18-24 and 25-39 – and much of it came at the expense of the ABC's youth-focused network Triple J.
In the survey, which covered the period of February 27 to May 21, Triple J clocked an average audience of just 78,000 listeners in the five mainland capital cities across the full listening week (from a total of 1.56 million average radio listeners). In Sydney, it held a 3.9 per cent share of the listening audience, in Melbourne 4.5 per cent. It did better in Brisbane, where it has a 6.7 per cent share of listening, Perth (6.8 per cent) and Adelaide (5.1 per cent). [Continue reading at The Age…]
Comment from Dean Buchanan.
Much is made of Radio's digital future in Australia. The publicly listed broadcasters and the industry body CRA are obsessed with digital. And so they should be as the content equation continues to fragment and the battle for your attention increases. The buzzword is AUDIO.
However, this appears to me at the significant risk of over-looking the goose that lays the golden eggs – FM and AM radio. The audience numbers and revenue this "traditional" medium continues to generate are staggering and dwarf many "digital audio" businesses.
This from radiotoday.com.au: "Commercial radio ad revenue in May was up 11.2% compared to May 2021, continuing months of sustained growth in the sector. (April was up 8.8%) That's according to data released today by industry body Commercial Radio Australia. Ad revenue for the five major Australian capital city markets totalled $66.273 million during the month compared to $59.605 million a year ago. Commercial Radio is currently flying on all fronts with record audience listening levels in the most recent GFK survey and now an 11.2% year on year increase in commercial revenue for May."
I would have thought that's something for Radio to be very proud of, especially in the light of declining television viewership and publishing readership trends? But the word Radio is in danger of extinction.
This from SCA's Annual report: "The four pillars of our refreshed corporate strategy are to entertain, inform and inspire our audiences; to establish LiSTNR as Australia's ultimate audio destination; to use our assets to help our clients succeed; and drive and embed a digital audio first operating model." Where's Radio? [Continue reading at Radio Today…]
The author is a retired broadcast engineer who has been involved with advancing radio and television throughout his career, including for Qualcomm/MediaFLO, Harris, Nautel and ONEMedia LLC/Sinclair.
There are days when I feel like Ira Wilner, who wrote a piece here in reply to my commentary about NextGen TV.
Why bother with OTA broadcast? That is the question, isn't it? But then, several explanations come to mind.
OTA is free. It's hard to beat free. Streaming delivery requires an ISP or wireless data payment. Subscription satellite is needed when one drives through nowhere. Admittedly, many of us have connectivity in all the places we want it for other reasons; thus, sometimes it is a "sunk cost" for listeners, but always an additional, buy-it-by-the-bit, per-listener CDN cost for broadcasters.
OTA is low-friction. It's hard to be smoother than navigating on-off/volume/tune.
OTA doesn't buffer. It does not (and should not on NextGen) require searching with a browser. Done well, there isn't even a "channel change" delay.
Try surfing through the dial on IP. Try scanning for local stations when travelling. I like local. On Sunday nights, I could stream "The Big Broadcast," WAMU's longest-running program, which I became addicted to when I commuted east; but I dial up KCFR or KUNC here in Denver instead. I am that lazy. I hate friction.
And if we don't have an FCC license, just exactly what are we? Pause and contemplate what we'd be without a signal and those magic call letters. [Continue reading at Radio World…]
Cape Town – This Youth Month, award-winning RX Radio, run by and for children and based at the Red Cross War Memorial Children's Hospital, are appealing to the public for help to keep the groundbreaking initiative going.
RX Radio celebrate their fifth birthday this year, with a studio based at Red Cross Hospital and their broadcast feed reaching the paediatric wards at Brooklyn Chest and Paarl Hospital.
With a vision of reaching every hospital with a paediatric ward in South Africa, RX Radio has trained over 135 young reporters from ages 4 and up.
A team of five staff, one intern, one mentor, volunteers and former reporters work behind the scenes to train, co-ordinate, and support the reporters – but the children are always behind the microphones and are active participants in the production; they design their own shows, choose the music, invite guests, write interviews, questions, and even plan fundraising events.
RX Radio founder, Dr Gabriel Urgoiti said: "Children make up 34% of people in South Africa; you see them everywhere, but at the same time you don't see them, children are quite invisible. What RX radio continues trying to do is provide a platform where children can be heard and children can be engaged on things that are important to them. We provide them with an opportunity to talk, and working at hospitals has helped children with chronic conditions tell their stories and improve healthcare delivery." [Continue reading at IOL…]
---
Do you enjoy the SWLing Post?
Please consider supporting us via Patreon or our Coffee Fund!
Your support makes articles like this one possible. Thank you!