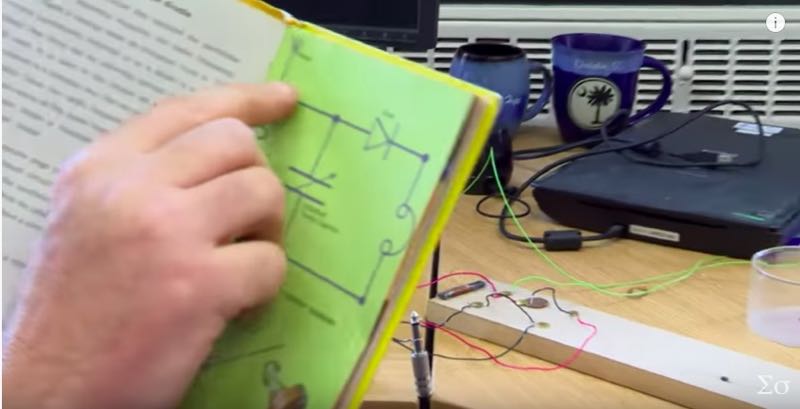 Many thanks to SWLing Post contributor, Paul Evans, who shares the following video and article via Hackaday:
There's been a spate of apocalypse related articles over the last few weeks, but when I saw an AM radio made from a hand-wound coil and an oxidized British penny, I couldn't help but be impressed. We've covered foxhole radios, stereotypical radios that are cobbled together from found parts during wartime.

This example uses a variable capacitor for tuning, but that's technically optional. All that's really needed is a coil and something to work as a diode. Surprisingly, copper oxide is a semiconductor, and the surface oxidation on a penny is enough to form a rudimentary diode.[…]
Thanks for sharing this, Paul. I absolutely love simple receivers like this one. In the past, I've built several crystal radios and had great success hearing local AM broadcasters. Indeed, the very first kit I ever built was a crystal radio, then later a foxhole style receiver.
Post readers: Have you ever built a radio similar to this one that uses an oxidized penny?  Please comment!
Click here to read posts from our archives that focus on crystal radios.