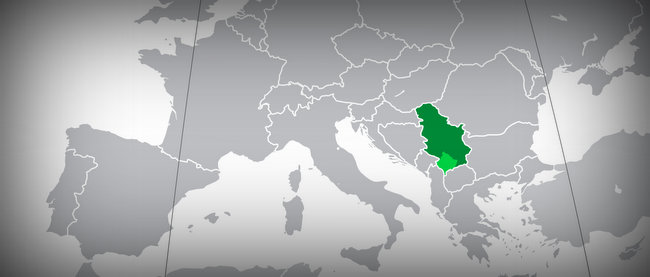 Many thanks to SWLing Post reader, "Mutezone," who writes:
"I want to share a link to a video of Radio Serbia International's English service recorded on the 4th of July 2015…
[…]I have been monitoring for RSI during the last week of July but got nothing. I have also been monitoring 6100 kHz after the July final date of transmission as according to RSI's website, there are "Pirates stalking Serbian short wave" due to the termination of the station. However I have not received any odd transmissions on this frequency at the moment."
Thanks for sharing this recording/video and, especially, for capturing RSI's interval signal.
I was unable to hear RSI's final broadcast on July 31, 2015.
If any SWLing Post readers managed to record RSI's final broadcast–in any language–please contact me so we can add it to the Shortwave Radio Audio Archive.
Regarding the end of Radio Serbia International (or International Radio Serbia), the following final post was published on their website. I've included the full note, for archival purposes, in case the RSI website goes offline in the future:
---
The End of Radio Yugoslavia – International Radio Serbia

Thanks for sharing the recording and for including a few minutes of the RSI interval signal. RSI was always a difficult broadcaster for me to catch here in North America, though I heard them a number of times via the University Twente Web SDR.
Dear friends, Radio Yugoslavia – International Radio Serbia, ceases to exist on 31 July 2015. For you, our faithful listeners from all over the world, and also for us who have worked on this radio, the only consolation would be the fact that this only state short-wave station in Serbia, which has existed for 79 years, will be remembered as an efficient and reliable promoter of Serbia worldwide. No one has ever presented valid reasons why this media, of rich tradition, range and staff potentials, and with big plans until yesterday, should cease to exist. Unfortunately, the assessments not based on arguments were louder than serious analyses and recommendations of experts, professionals and numerous listeners that the world radio service is necessary for Serbia, that it presents the country worldwide in the best manner possible and that no serious state will renounce such an effective diplomacy.
Our significance has been confirmed by the letters of thousands of listeners from all over the world. Some listened to us because of our information programmes, some because of economic topics, while many got to love our country, Serbia, because of its tradition, beautiful and interesting landmarks and the rich heritage they were acquainted with by listening to International Radio Serbia. Regardless of your affinities, you have all told us that you were listening to us because of our objectivity and the possibility of hearing us at any time and everywhere, for such is the power of short waves.
The Serbian government, however, believes that the closing down of Radio Yugoslavia – International Radio Serbia – is a justified move. Regardless of the fact that the state of Serbia is in an economic crisis, that each saved penny is precious, that many citizens have been rendered jobless, that new work positions should be opened, it has become unclear to the very end why the only state short-wave station has suddenly become too expensive after 80 years. We are, however, certain, that Serbian citizens, taxpayers, who have financed us for all these years, would have decided differently had they been asked to.
What remains, after all, is the pride we feel because of the history of our radio as well as the hope that the voice of Serbia will reach our listeners wherever they are.
Thank you, dear listeners from all over the world, for having trusted us all these years! Radio Yugoslavia – International Radio Serbia now greets you and signs off.
Source: http://voiceofserbia.org/content/end-radio-yugoslavia-%E2%80%93-international-radio-serbia#sthash.rvvWUjgx.dpuf