Many thanks to SWLing Post contributor, Dave Porter (G4OYX), who shares the following:
Here's Steve Gale in the late 80's or early 90's starting a wavechange on a Marconi BD272 250 kW sender at SKA.

There were eventually 11 of these senders at the BBC Skelton A site.

The first pic is the Final RF amplifier output stage with the 15/17 MHz coil being in situ. It sits between the two anodes of the output tubes.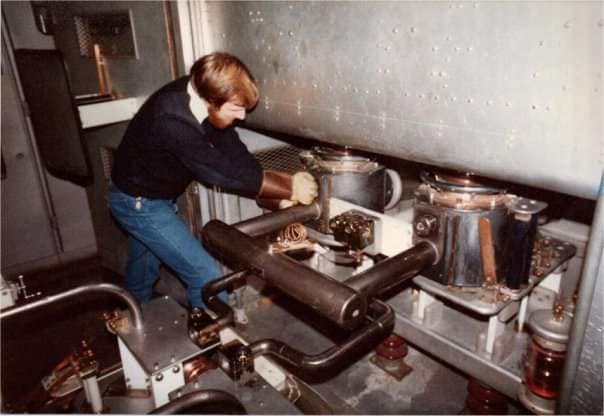 Below the anode coil sits the coupling coil and it is on a motorised deck, that can be moved backwards and forwards on power to couple up to the required power output.

Steve is just starting the band change as he is wearing the leather gauntlets because after a transmission the coils are very hot.

Both the anode and coupling coils will be removed and replaced by those for the next required frequency.

A fifteen minute period was allocated by the BBC WS Schedule Department to accomplish a band change though two of us could do them in about eight minutes if pushed!

The picture below shows Steve starting to remove one of the pair of the 3-turn 40 kW Penultimate stage to Final stage coupling coils, again he is wearing the gauntlets. A different coil will be used for the next band.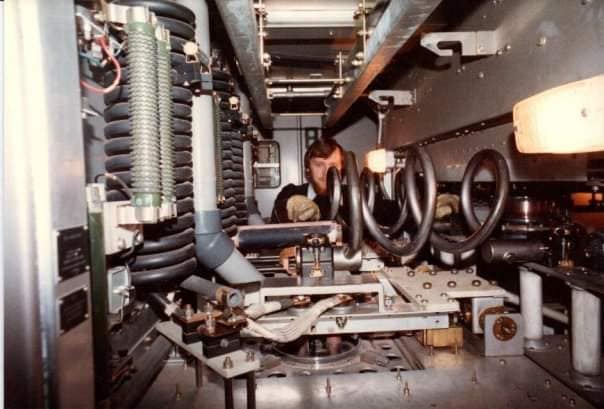 The three turn coil covered 9, 11 and 15 MHz.

All those senders have gone now at Skelton.

Two are still in use at Woofferton and some in Singapore.
Thanks so much for sharing this glimpse into a working shortwave radio transmitting station, Dave! There's nothing QRP about those transmitters and I bet those coils got incredibly hot!