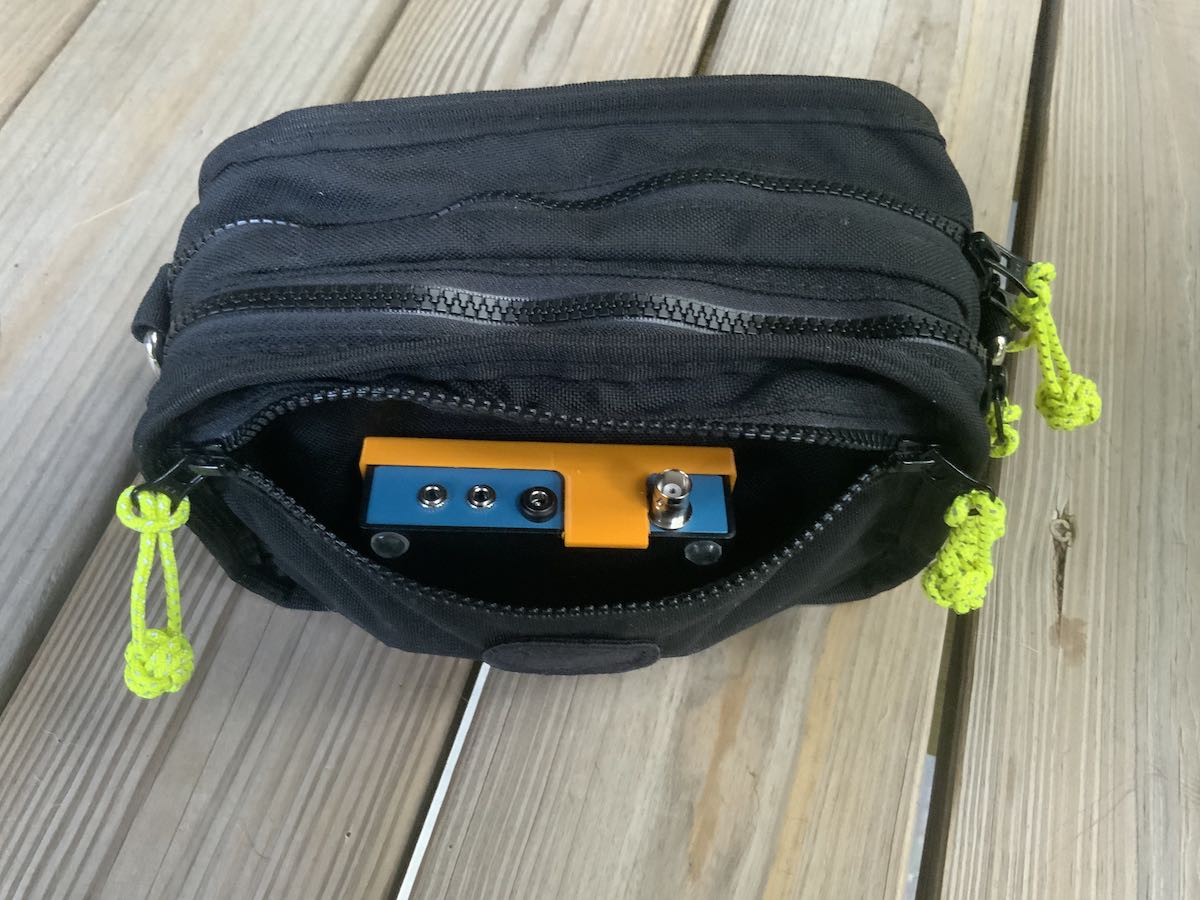 Many thanks to SWLing Post contributor, Eric McFadden (WD8RIF), who asks:
Thomas, what's the orange thing on the MTR-3B in the last photo in your post about the Red Oxx Booty Boss? [see photo above]
Glad you asked, Eric! It's a 3D-printed protective cover.
My daughters have been asking for a 3D printer since they've used them at Maker Faires, the Pisgah Astronomical Research Institute, and most recently the Huntsville Hamfest. Both of my girls love designing and creating things, so this year we got them one for their birthday.
After loads of research, I purchased a Creality Ender 3 Pro 3D from Amazon.com (affiliate link) for about $240 US. My daughters were thrilled when they unwrapped the box on their birthday to find a 3D printer inside! We spent the following morning assembling it, calibrating the print bed, and printing a sample file.
Like most, our first prints were fun, simple things we found on Thingiverse.  The girls printed a Saturn V rocket, a cat, and an X-Wing fighter. Those prints gave us an opportunity to learn about slicing 3D files, building support structure, and proper bed calibration.
Covering the MTR-3B
When the printer arrived, I already had the Red Oxx Booty Boss on order and was assembling my field radio kit.
One concern I had about the MTR-3B (in any pack) was that the small band switches could catch on a zipper or pocket mesh and be damaged. I had read a few accounts of this happening to others.
I thought about keeping the MTR-3B in a thick poly bag, but I knew that wouldn't offer a lot of protection for the switches. Out of curiosity, I searched Thingiverse hoping perhaps someone had designed a small case that could possibly house the MTR-3B.
To my surprise, I discovered an engineer actually designed a snap-on cover for the MTR series of radios. It was then a simple matter of downloading the file, slicing it, and setting it to print while I slept that night.
The next morning, I had a cover sitting on the printer bed.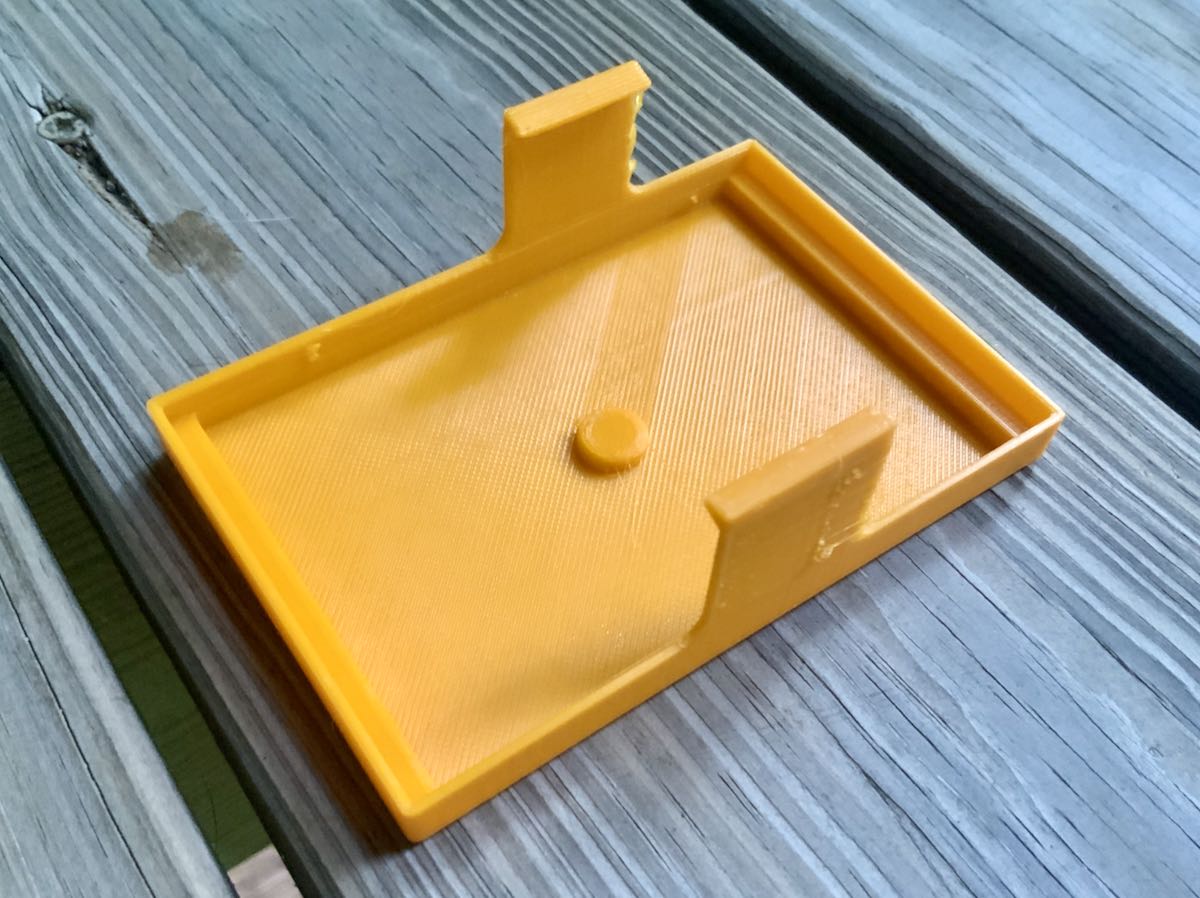 I purchased a pack of multi-color PLA filament knowing it would give my girls an opportunity to play with color a bit. The printer was already loaded with bright orange filament which I thought would be brilliant for the MTR-3B.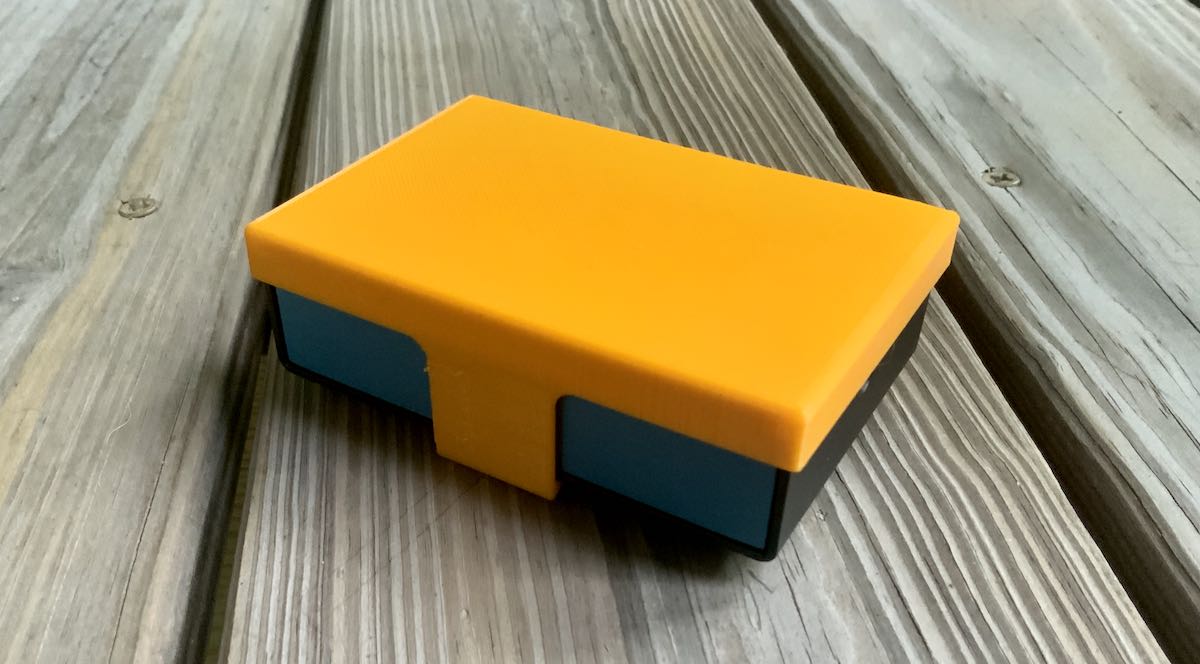 Those of you familiar with 3D printing are probably aware that ABS would be a better, stronger material for the cover since the side clips are certainly the weak points of the structure. We haven't ordered ABS filament yet, but I think the PLA will actually function well for a while–it's sturdier than I anticipated. When we have ABS in the house, I'll plan to re-print it.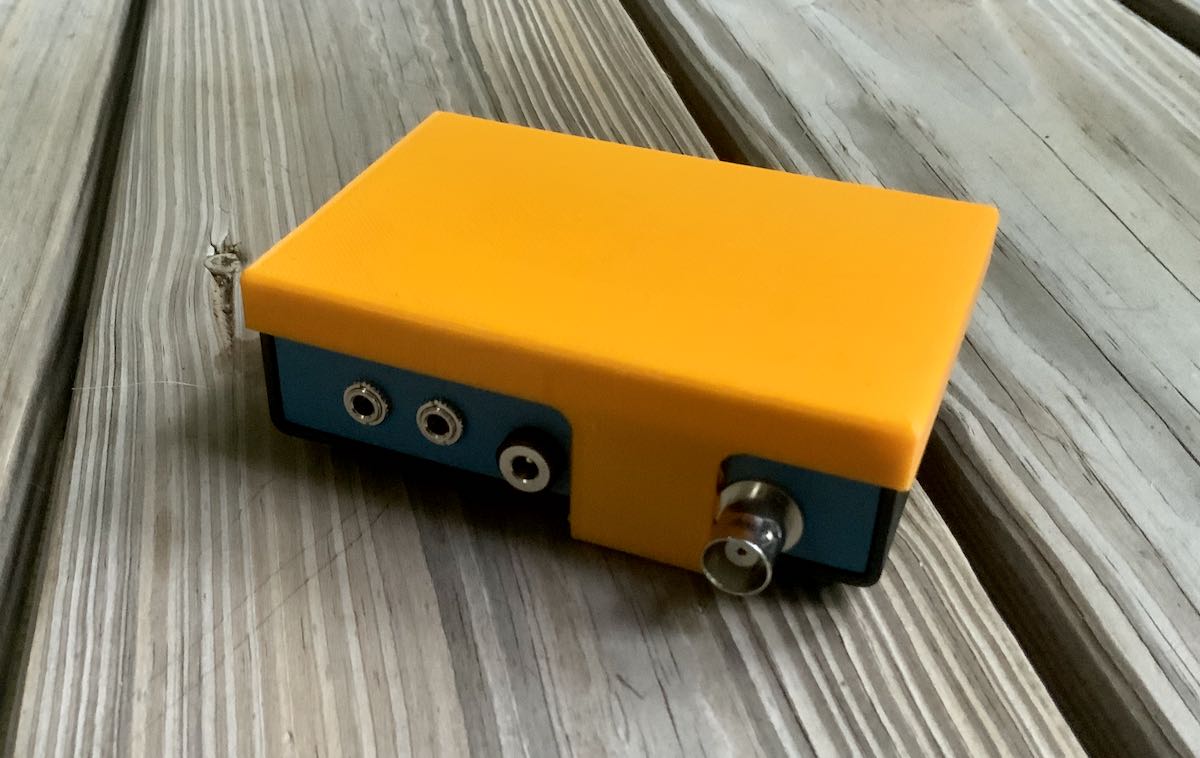 I couldn't be more pleased because the cover fits the MTR-3B like a glove and doesn't add a lot of bulk to this pocket-size transceiver. It was also a great print for beginners.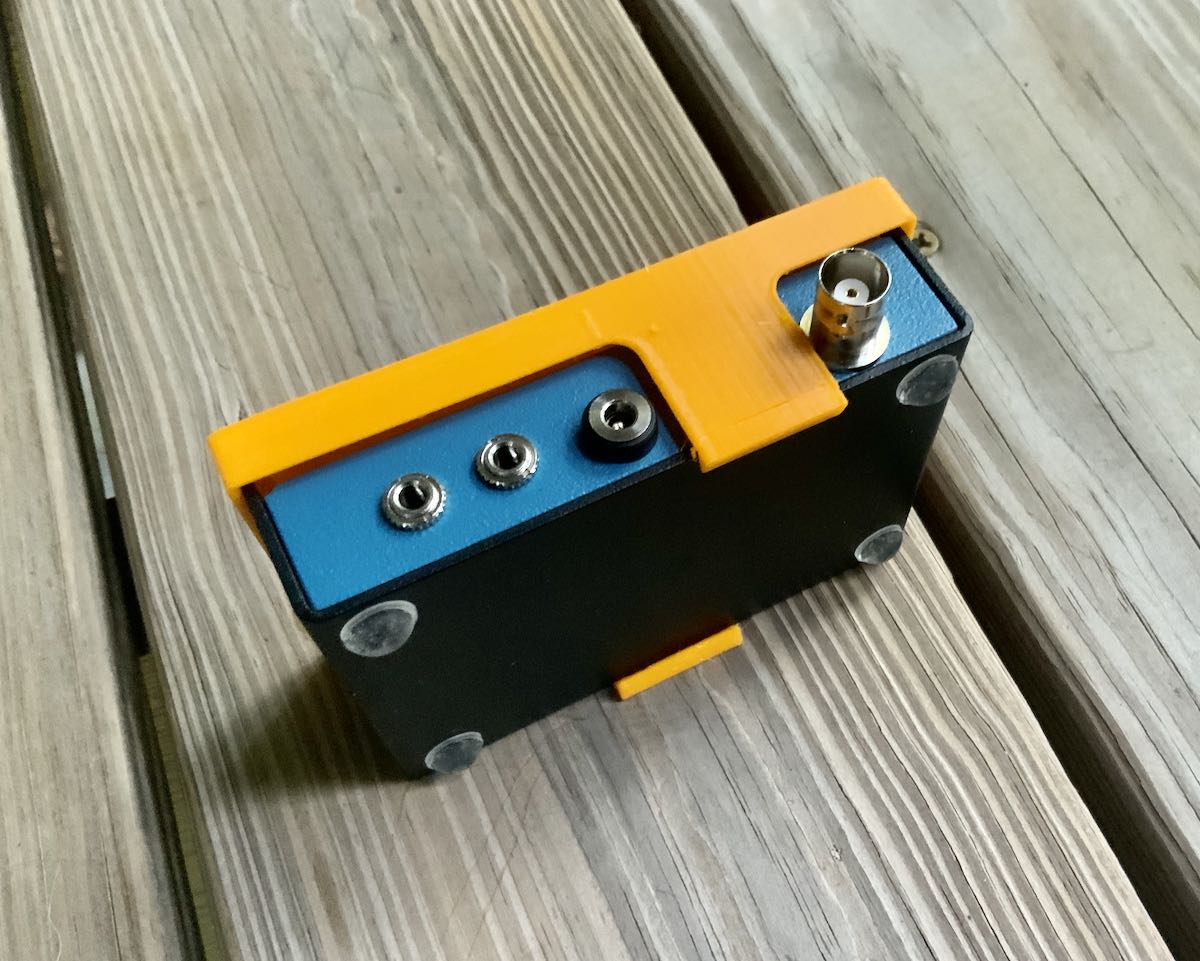 And best of all, I know the front switches and buttons are well-protected in my field bag.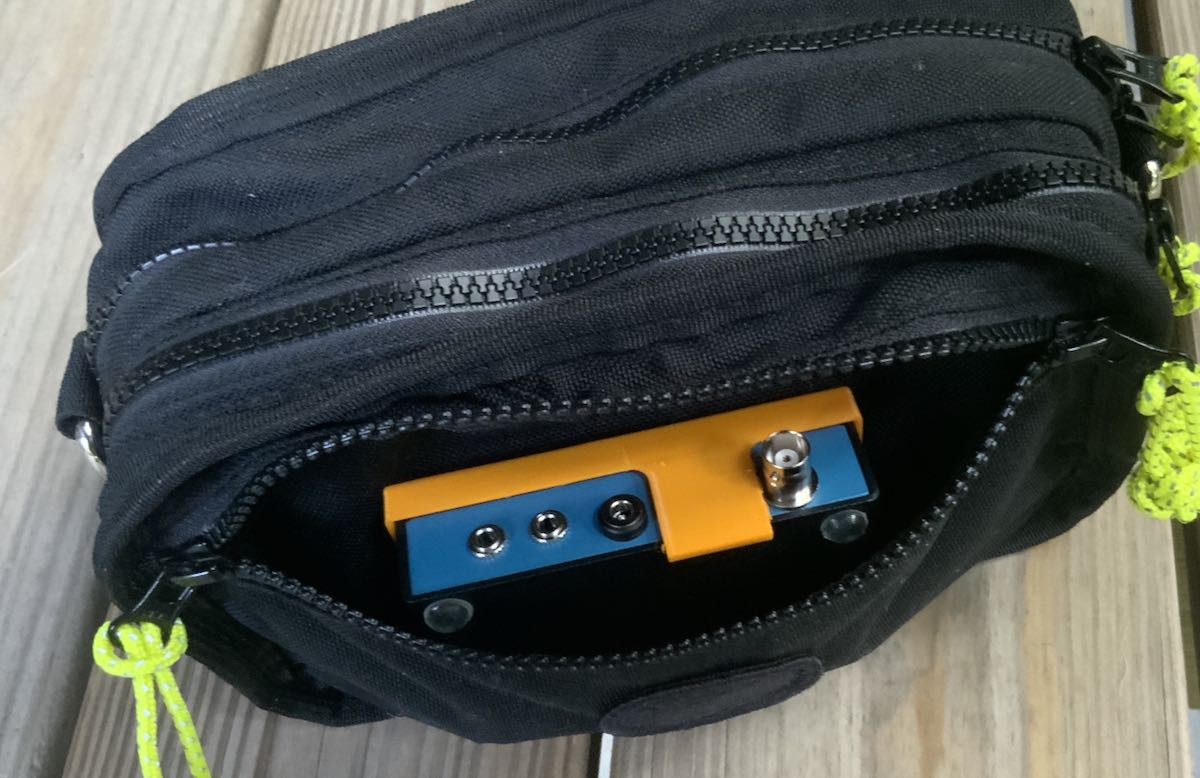 I'd like to thank Thingiverse designer CockpitBob for designing this little cover and sharing it!
We're also super pleased with the Creality Ender 3 Pro 3D printer. Thanks to my friends who helped guide that purchase decision.
Care to share?
3D printers are incredibly useful tools for radio enthusiasts of all stripes. I'm still very new to this world, so I would love to hear about your 3D-printed radio projects. Besides this post, we've featured at least one in the past, but I'd love to share more.
Please comment or contact me if you'd like us to feature your 3D project!
---
Do you enjoy the SWLing Post?
Please consider supporting us via Patreon or our Coffee Fund!
Your support makes articles like this one possible. Thank you!