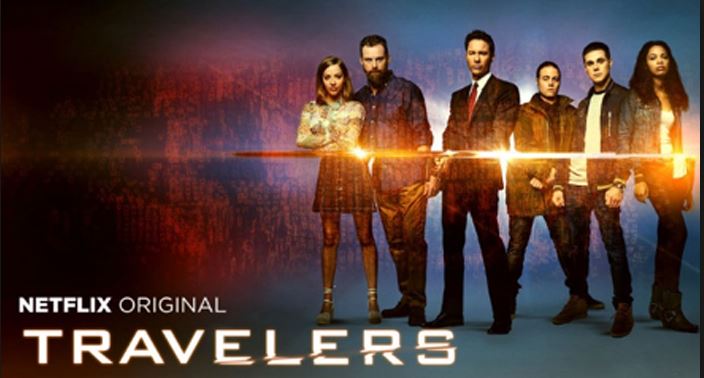 Many thanks to SWLing Post contributor, Mark Hirst, who adds the following to our growing archive of radios in film. Mark writes:
I'd spotted this radio in the Netflix time travelling series Travelers early on, but it was never in focus to nail a decent image.

In spite of that, it does have a distinctive design that SWLing readers might recognise.

Sitting in the book case next to the stacked books, I'm guessing it's ornamental rather than functional.
Mark, you obviously have a knack for detecting radios in film!  Thank you for sharing!
Post readers: Can anyone ID this radio?  I love the design–guessing it's a Bakelite chassis?