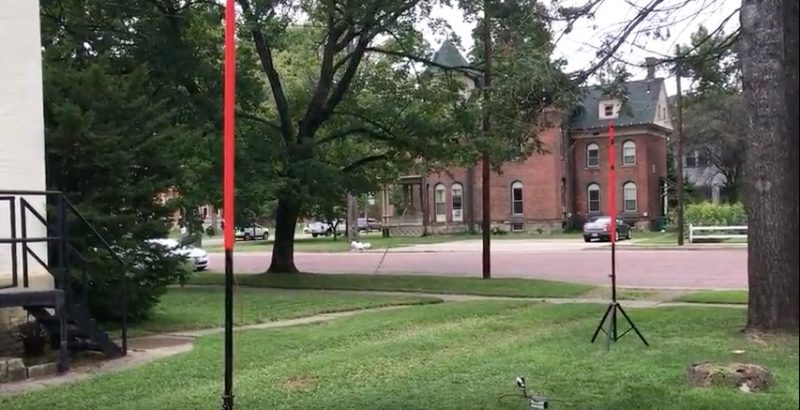 Many thanks to SWLing Post contributor, Paul Walker, who shares the following video and notes:
Here is a 10 minute narrated, detailed video on my 25 foot long by 10 foot tall "Volleyball Net" Loop antenna using a Wellbrook ALA100LN amp control head and antenna interface.
Click here to view on YouTube.
Great job, Paul!
I like how Paul is using the antenna space he has so effectively. Though he has no antenna restrictions, his mag loop can be deployed and taken down quite easily; it's obviously serving him well on both the HF and mediumwave bands. As he mentions, it' s also manually steerable.
Those of you with the Wellbrook ALA100LN amplifier might try building this loop as well.
I also like how Paul is using the Tecsun ICR-100 recorder. Not only does it provide an easy way to record line-in audio from his radio, but the built-in speaker serves as an excellent monitor. It's pretty affordable, too.
I agree with Paul about the Emtech ZM-2 ATU: it's an exceptional little tuner that can be used for both QRP and SWL applications. I recently purchased the ZM-2 after having borrowed one from my buddy Eric (WD8RIF). Great value, in my opinion.
Thanks again, Paul!
Post readers: If you have an antenna design you'd like to share, please comment or contact me.