Many thanks to SWLing Post contributor, Paul Evans, who shares the following video from an MIT/W1MX presentation series: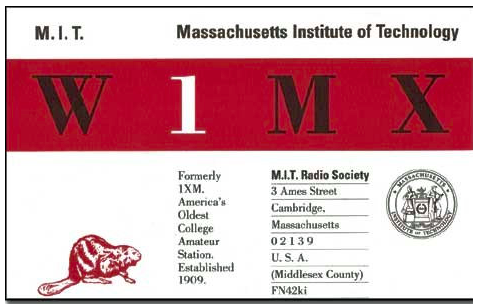 Many thanks to SWLing Post contributor, Jennifer Waits, who notes that The Massachusetts Institute of Technology Radio Society (W1MX) and the Department of Electrical Engineering and Computer Science (EECS) are presenting a series of radio-related lectures covering a wide array of topics, "from the design of modern wireless communications systems and 5G, to software defined radio and satellite communications, to shortwave radio propagation, space weather, Radio Astronomy and more."
The public lectures are announced here: http://student.mit.edu/iap/ns313.html 
All lectures are streamed live and archived on YouTube.
Jennifer notes that one of the most recent lectures focuses on shortwave radio and propagation:
Click here to watch on YouTube.
Click here to view the entire lecture playlist.
Thanks for the tip, Jennifer!