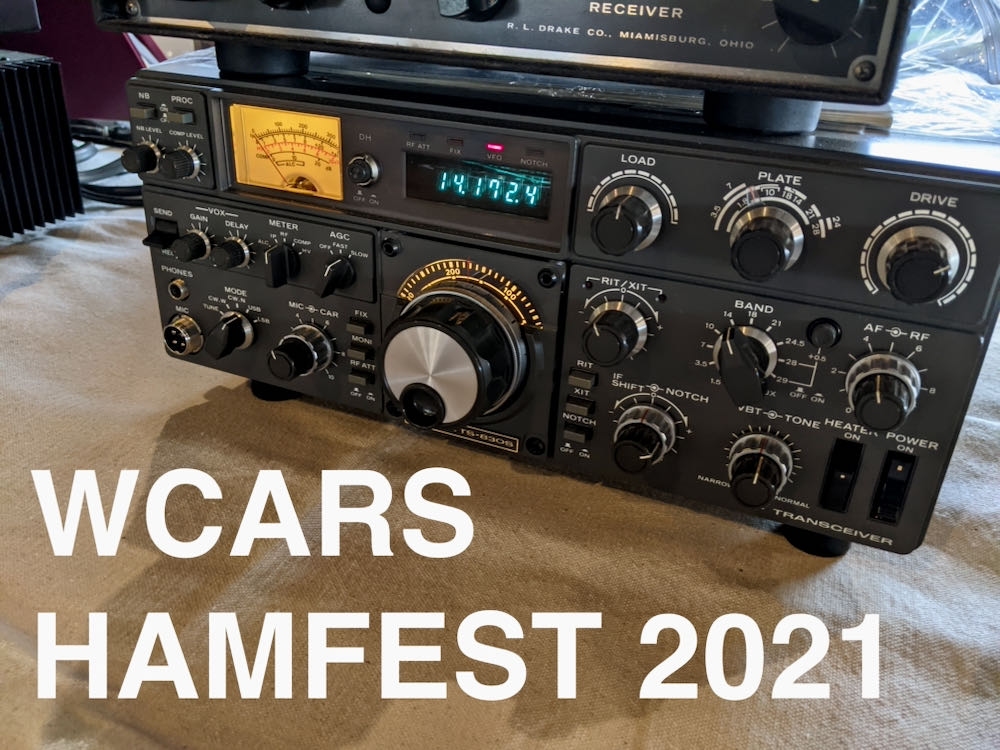 This past weekend (July 24, 2021), my buddy Vlado (N3CZ) and I attended the 2021 Western Carolina Amateur Radio Society (WCARS) hamfest in Waynesville, North Carolina.
Due to Covid-19 lock-downs and social distancing, this was the first hamfest we'd attended in 18 months. I think all of us were having serious hamfest withdrawal, so this regional hamfest was very well-attended. Who knows what will happen in the future with regards to Covid–numbers are climbing sharply again here in NC–so I think many of us were there enjoying everything "while the gettin' was good." It helped that even the indoor area is incredibly spacious and had a constant airflow.
It was so great seeing so many friends, readers, and subscribers. Thank you for stopping by our tables.
Photo Gallery
This gallery has about 117 photos. So that the images don't all load from the SWLing Post homepage, you may need to click on the "Continue reading…" link below to expand the post and view the photo gallery.