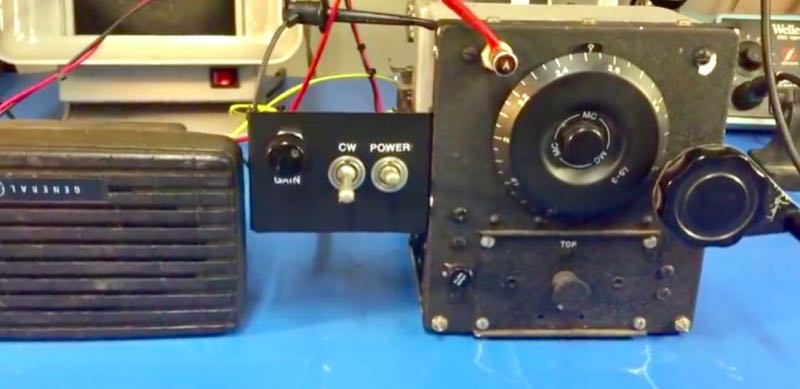 (Source: Southgate ARC)
Gregory Charvat N8ZRY writes on Hackaday about an un-modified-since-WW2 surplus CBY-46104 receiver with dynamotor.
He writes:
I've been told all my life about old-timey Army/Navy surplus stores where you could buy buckets of FT-243 crystals, radio gear, gas masks, and even a Jeep boxed-up in a big wooden crate. Sadly this is no longer the case.
Today surplus stores only have contemporary Chinese-made boots, camping gear, and flashlights. They are bitterly disappointing except for one surplus store that I found while on vacation in the Adirondacks: Patriot of Lake George.
Read the full story at
https://hackaday.com/2019/12/12/wwii-aircraft-radio-roars-to-life-what-it-takes-to-restore-a-piece-of-history/
Video
Video description: Repair and restoration of a USN version of an ARC-5 command set receiver. This model covers 1.5-3 Mc, runs off its original dynamotor, with no internal circuit modifications. This radio is original with the exception of a small number of caps that tested bad which were re-stuffed. Build date is Feb. 42, who knows where and what this radio may have been involved in?
I've always wanted a functioning ARC-5 command set to accompany my BC-348-Q receiver. This article has inspired me.
Post readers: Anyone own a functioning ARC-5 (or any variants)? Please comment!