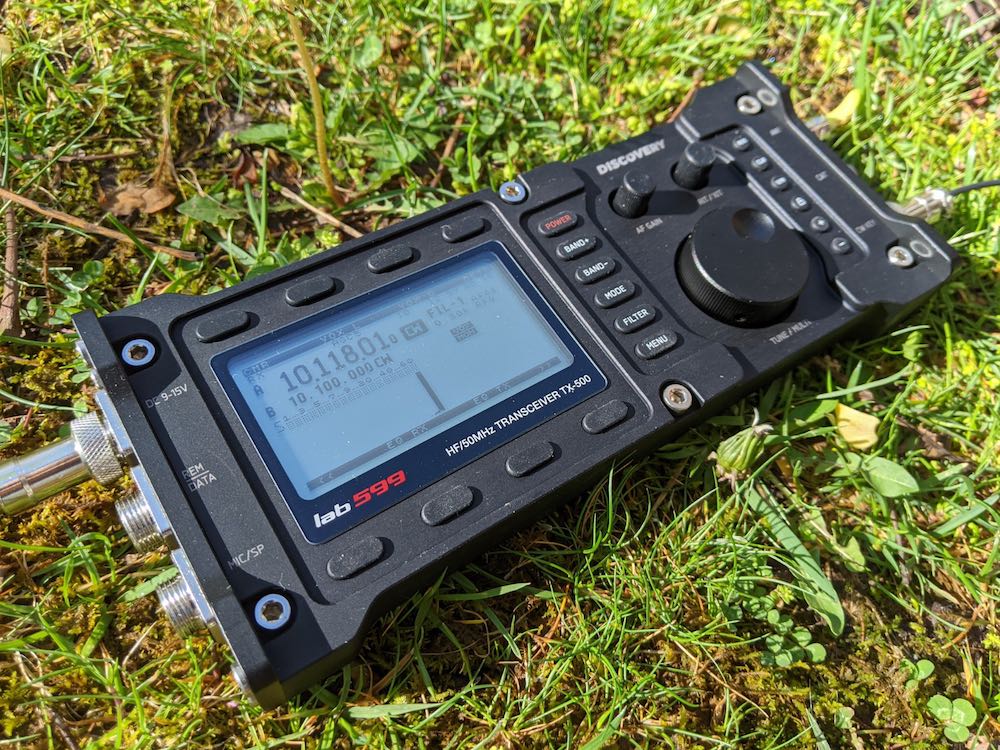 Last year, I was lucky enough to obtain a lab599 Discovery TX-500 QRP transceiver to review for The Spectrum Monitor and the SWLing Post.
I could only keep the TX-500 for a one week evaluation period because it was one of only two or three pre-production units in the US–one was being evaluated for FCC approval.
Often, when a reviewer is sent a loaner unit, if we really like it we can purchase it from the manufacturer for roughly market price. The TX-500 was so rare, though, this simply wasn't an option. Had it been, I would have purchased it. I liked the radio that much.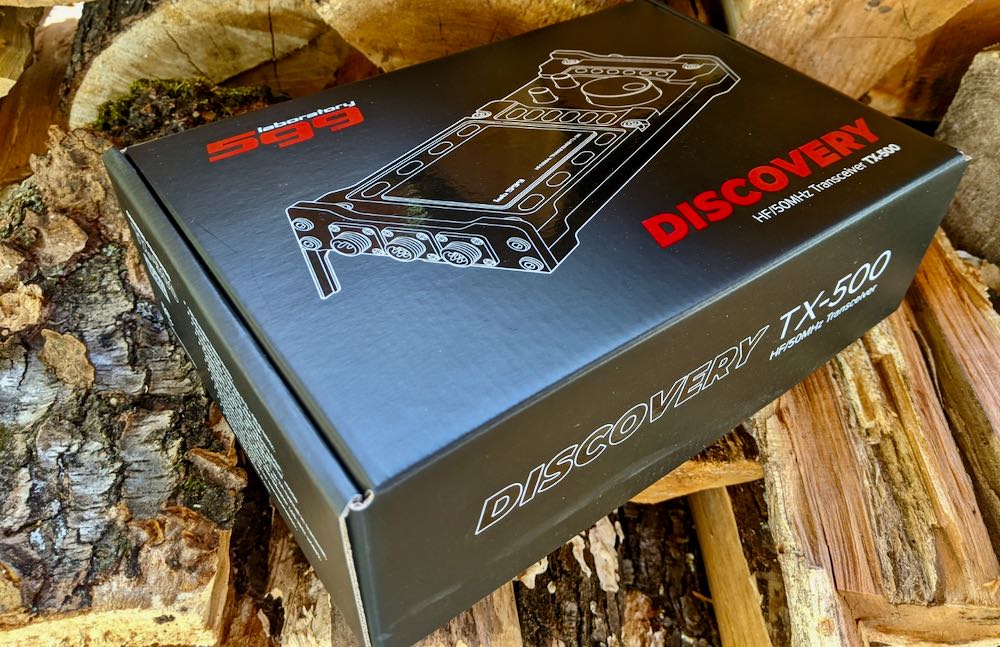 This week, I took delivery of a new TX-500 sent directly to me by the manufacturer in Russia. (You'd better believe I'm not sending this one back! I've already given it a name!)
If you're interested in why I like the TX-500, check out my in-depth review here on the Post.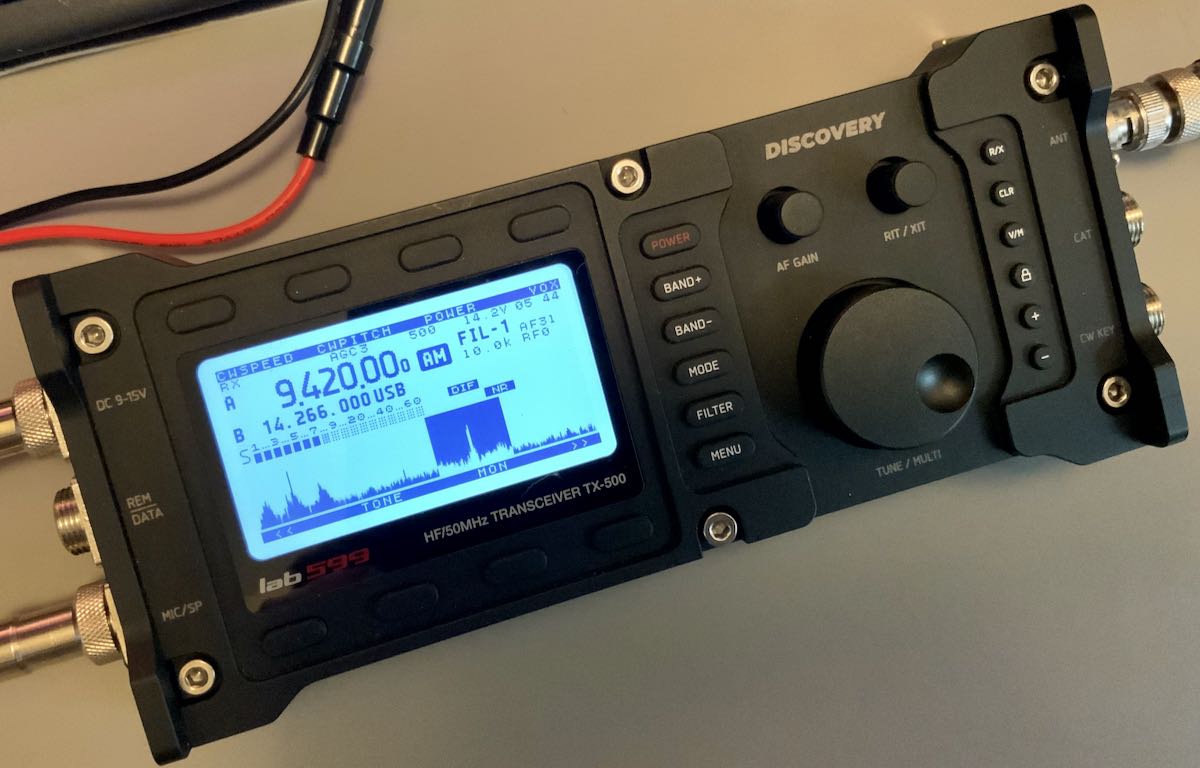 I will say this: if you're a ham radio operator that likes SWLing, the TX-500 is a very capable broadcast receiver. Since I took delivery, I've had some pretty long listening sessions with the TX-500 on mediumwave and shortwave. The AM filter width is adjustable and can be quite wide if you want full fidelity. You must use an external speaker or headphones with the TX-500: this portable transceiver is sealed so that it's weatherproof. The supplied speaker/mic works in a pinch, but I much prefer headphones or one of my amplified speakers.
QRPer.com: the other blog

I realize that many readers here on the SWLing Post aren't aware that I actually have another blog dedicated to ham radio in the field: QRPer.com.
QRPer and the SWLing Post were actually born around the same time in 2008, but over the years I put much more effort and energy in the SWLing Post as I felt there needed to be better resources, articles, and information out there about radio listening. The SWLing Post has grown to a community of 8,000-9,000 daily readers and I couldn't be more proud. There are days it really feels like a big, international family of kindred spirits. I've learned so much from this community.
QRPer is devoted to low-power amateur radio operation in the field. It has a completely different feel than the SWLing Post as most articles are field reports from my Summits On The Air (SOTA) and Parks On The Air (POTA) activations. I post at least one field report each week and typically test a different pairing of a transceiver and antenna. Many of my activations these days are using CW (Morse Code). After completing my first CW activation last year, I truly fell in love with this earliest of radio modes.
Click here to read my latest SOTA/POTA field report on QRPer.com.
I get that there are many here at the Post that don't really care for ham radio or QRP operation and that's perfectly fine. I mention QRPer because I've been getting notes from readers who are just realizing that there's a common connection between the SWLing Post and QRPer: me!
I'm horrible at cross-promoting my work, so there you go.
Not a YouTuber, but I have a YouTube channel
While I'm at it: last year, I also started making real-time, real-life, unedited YouTube videos of many of my QRP field activations.  I made some of the first ones at the request of readers who wanted to know what it was like to actually perform field activations.
I'm a fellow who has very little free time and the thought of editing videos, frankly, makes me break out in a cold sweat. I simply don't have the time. Plus, I don't really have the personality of a successful YouTuber. I am what I am.
I posted my first unedited videos expecting negative comments. The total opposite happened.
While I never expect my YouTube channel to appeal to anyone beyond a very niche audience, I have gotten some very encouraging comments from subscribers who appreciate (virtually) sitting with me on the park bench or on a 3,000 meter summit and copying the CW and SSB contacts that roll in. I see these videos as supplements to my field reports on QRPer.com. In fact, if you want to see the Discovery TX-500 (mentioned above) in action, you'll want to read my field reports on QRPer.com and watch the activation videos.
If you're looking for a proper cure for insomnia, here's a link to my YouTube channel. Consider subscribing if I haven't scared you away already. 🙂 Indeed, as I publish this post, I see that I'm almost at the 3,000 subscriber mark. What?
Oh, speaking of YouTube and the TX-500, I made a video shortly after receiving it via DHL. I call it an "unboxing" video but really it's an excuse to talk about why I've missed the TX-500.
By the way: I don't monetize my YouTube channel, so there are a total of ZERO ads. I'm able to support my radio and blogging life via the backing of my amazing readers and sponsors. Thank you so very much!
Click here to check out the YouTube channel.
---
Do you enjoy the SWLing Post?
Please consider supporting us via Patreon or our Coffee Fund!