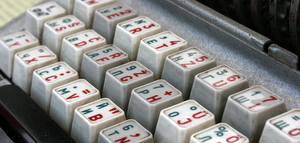 Two weeks ago this Friday, I caught and recorded the numbers station often referred to as the English Man. He was found in the pirate radio watering hole (of 6,925-6,990 kHz) on 6,949 kHz.
After sifting through more spectrum recordings taken the following evening by the Microtelecom Perseus, I realized that I caught him once again at the exact same time and frequency. I have his full transmission in the recording below.
Note: The English Man was broadcast in AM, but I had to dig the signal out of the noise. I used a tuning technique I referred to last year in a post–click here for more info.