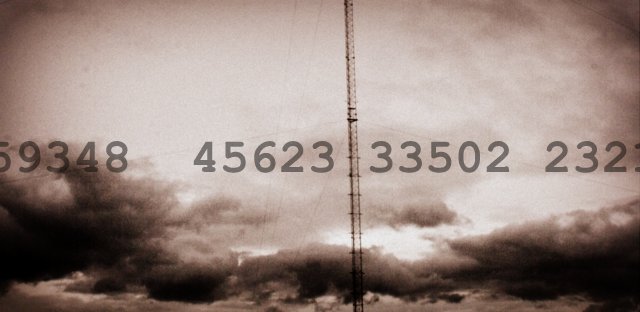 Many thanks to SWLing Post contributor, Dan Robinson, who shares this story from the BBC News via Matthew M. Aid's blog:
[…]It was a cold Saturday morning in April 1988 when a van full of detectives arrived outside the North London home of Erwin van Haarlem. The self-employed art dealer, 44, lived alone in sleepy Friern Barnet, a smattering of brick homes beside the grim North Circular ring road.
The Dutchman's apartment building on Silver Birch Close had become the centre of an investigation led by the British intelligence agency MI5. It suspected that Van Haarlem – whom neighbours described as an "oddball" – was not in the art business at all, but a sinister foreign agent.

Inside, Van Haarlem was hunched over a radio in his kitchen. He was still wearing his pyjamas, but his hair was parted neatly to one side. He was tuned in, as he was every morning, to a mysterious "number station". In his earpiece, a female voice recited numbers in Czech, followed by the blip-bleep of Morse code.

At 09:15 detectives from Special Branch, the anti-terror unit of London's Metropolitan Police, crashed into his apartment. Van Haarlem tried to lower his radio's antenna. It jammed. When he pulled open a drawer and grabbed a kitchen knife, an officer tackled him, and yelled: "Enough! It is over! It is over!"

Hidden among his easels and paintings, detectives discovered tiny codebooks concealed in a bar of soap, strange chemicals, and car magazines later found to contain messages written in invisible ink. Investigators suspected Van Haarlem was not really from the Netherlands, but was a spy for the UK's Cold War adversary, the Soviet Union.

[…]Mrs Saint, 61, who co-ordinated the local Neighbourhood Watch Scheme, said she telephoned the police in November 1987 to report strange noises and a "Morse code" interference which affected her television reception every night at 21:20.[…]
Click here to read this fascinating in0depth story on the BBC Magazine website.