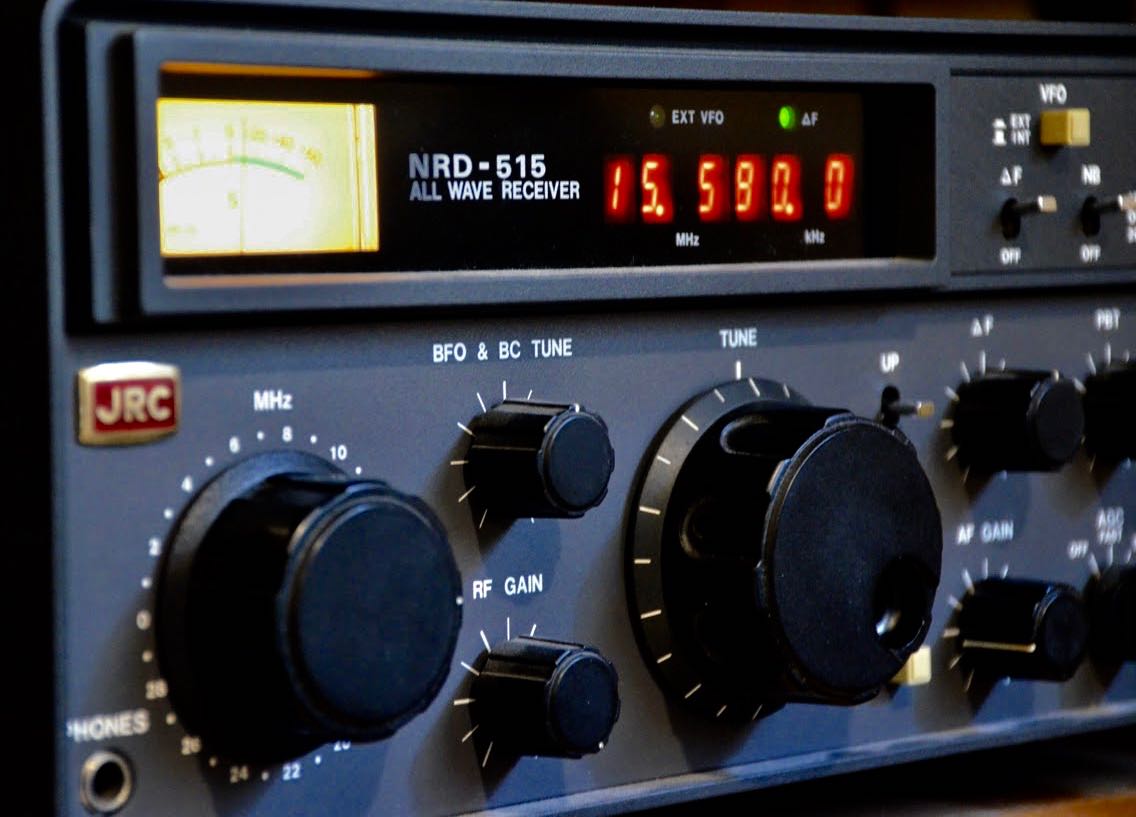 Radio Waves:  Stories Making Waves in the World of Radio
Because I keep my ear to the waves, as well as receive many tips from others who do the same, I find myself privy to radio-related stories that might interest SWLing Post readers.  To that end: Welcome to the SWLing Post's Radio Waves, a collection of links to interesting stories making waves in the world of radio. Enjoy!
Many thanks to SWLing Post contributors Paul, David Goren, Pete Polanyk, Ulis Fleming, Troy Riedel, Tracy Wood, Dan Robinson, and Kris Partridge for the following tips:
---
This episode was written and produced by Olivia Rosenman.
Since World War I, countries around the world have been broadcasting mysterious numerical messages via shortwave radio. Though concrete evidence is hard to come by, the general consensus is that these coded messages are meant for undercover agents operating abroad. And one particular Russian station may have an even more sinister purpose. Featuring computer engineer Andrus Aaslaid, historian Maris Goldmanis, and documentary photographer Lewis Bush.
A public SDR network triangulates the island as the source of mystery signals
By Stephen Cass
As anti-government protests spilled onto the streets in Cuba on July 11, something strange was happening on the airwaves. Amateur radio operators in the United States found that suddenly parts of the popular 40-meter band were being swamped with grating signals. Florida operators reported the signals were loudest there, enough to make communication with hams in Cuba impossible. Other operators in South America, Africa, and Europe also reported hearing the signal, and triangulation software that anyone with a web browser can try placed the source of the signals as emanating from Cuba.
Cuba has a long history of interfering with broadcast signals, with several commercial radio stations in Florida allowed to operate at higher than normal power levels to combat jamming. But these new mystery signals appeared to be intentionally targeting amateur radio transmissions. A few hours after the protest broke out on the 11th, ham Alex Valladares (W7HU) says he was speaking with a Cuban operator on 7.130 megahertz in the 40-meter band, when their conversation was suddenly overwhelmed with interference. "We moved to 7170, and they jam the frequency there," he says. Valladares gave up for the night, but the following morning, he says, "I realize that they didn't turn off those jammers. [Then] we went to [7]140 the next day and they put jamming in there."[…]
Houlton School, where Rugby Radio Station once stood, is set take its first influx of pupils in September
Plans for a new school at the historic former home of Rugby Radio Station are being fine-tuned and remain on track for a September start.
Houlton School, which will be named after the town in America that received the first transatlantic voice broadcast from Rugby Radio Station in 1927, will take its first influx of 180 Year 7 pupils this autumn.
The school, which forms part of the 6,200-home urban extension in Houlton, east of Rugby town centre, will take a new year group of 180 pupils every 12 months.
Michael McCulley, the school's Principal Designate, said: "Whilst building a fantastic £39m new school during three lockdowns has had its challenges, we are also acutely aware that we have had a completely blank page from which to develop our exciting curriculum and pastoral programme.
"This freedom has been important as we have needed to evolve to the changing needs of our first group of students.[…]
Ham Radio Outlet to open store in Florida (Amateur Radio Newsline)
Ham Radio Outlet, the nationwide amateur radio retailer in the US, has announced that its ongoing expansion plans will include a store in the state of Florida. The new store will join 12 already open in such states as California in the West, where the company is based, to Delaware in the East, Arizona and Texas in the South, New Hampshire in the North. The company's announcement on social media set off a wave of speculation about the new location, especially on Instagram where the company wrote, "We're not telling yet! We're open to suggestions." The closest Ham Radio Outlet to Florida is in Atlanta, Georgia. The company, which calls itself the world's largest supplier of amateur radio equipment, is also known for shipping internationally.
Every Sunday, an operator with Pune Police's wireless wing sends a Morse Code message to the office of the Director General of Police, Maharashtra.
IN THE era of satellite communication, which involves transmitting signals into space and back, and internet based systems transferring gigabytes of data in a flash, police have kept alive the age-old system of Morse Code – a primitive method of sending messages in the form of dots and dashes.
Every Sunday, an operator with Pune Police's wireless wing sends a Morse Code message to the office of the Director General of Police, Maharashtra. While this is their way of paying tributes to one of the earliest modes of telecommunication, it is primarily a way of maintaining a robust stand-by mode of message delivery in case all other means of communication fail.
Pune City police have recently started a series of tweets featuring the communication systems used by the police and their evolution till date. On Sunday, Pune Police Commissioner Amitabh Gupta tweeted, "As an ode to the beginning of wireless communications, the Commissioner's Office still uses Morse Code to transmit Messages every Sunday."[…]
ANTIQUES ROADSHOW saw a World War II spy radio which was disguised as a toolbox fetch a huge valuation when it travelled to Kenilworth Castle.
Antiques Roadshow's expert Mark Smith marvelled at the ingenuity of a spy radio which was used in World War Two in a recent episode. The item, from the outside, was made to look like a toolbox but when opened, displayed a detailed radio which could be "powered by any source". So how much was it worth? Mark put a £10,000 to £15,000 price tag on it.[…]
Former WNYC director Seymour N. Siegel suggested that WNYC once received fan mail from Einstein. As I continue to look far and wide for evidence of this alleged bit of praise, I can't help but wonder, what broadcast prompted the great man to write? Alas, so far, the document has eluded me. But, we do know that the father of the theory of relativity was a subscriber to both the WNYC and WQXR program guides. And we have no less than Erwin Panofsky, the noted German-American art historian and friend of Einstein's, to thank for that.
It all began when the distinguished gang at the Institute for Advanced Study in Princeton, New Jersey decided to chip in and build the Nobel laureate a "high-fidelity" radio for his 70th birthday. The 1949 gift included subscriptions to the WNYC, WQXR, and WABF program guides.[…]
---
Do you enjoy the SWLing Post?
Please consider supporting us via Patreon or our Coffee Fund!
Your support makes articles like this one possible. Thank you!