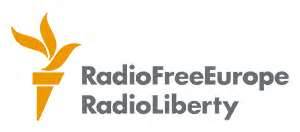 (Source: The Washington Post)
American-financed Radio Liberty, which penetrated the Iron Curtain with news of the outside world during the Cold War, has been trying to join today's information revolution — and the static crackling around its efforts has been loud enough to reach Washington.

The radio station, funded by Congress but independent of it, has embraced a digital future, dismissing 37 journalists as it downsized just before it lost its only local broadcasting license here in November, when a 2011 law preventing foreign ownership came into effect.

[H]ere in the Russia of Vladimir Putin, where news is highly political and controlled, a small but loyal radio audience that treasures unbiased reporting has declared itself betrayed. Even Mikhail Gorbachev, the last Soviet president, has complained. The name Radio Liberty — Svoboda in Russian — carries memories of overcoming Soviet oppression, freighted with disappointment over failed democracy, and its transformation is mourned.

On New Year's Eve, after weeks of growing controversy, Radio Free Europe/Radio Liberty President and Chief Executive Officer Steven Korn resigned, effective Jan. 25. […]
The forced closure of Radio Liberty is hypocritical–especially since the Voice of Russia's own strategy is to pull out of shortwave radio broadcasting into North America and invest in local radio/television stations within major US markets (like Washington DC) where they, of course, receive no resistance.
Korn has been heavily criticized for how he handled the "re-organization" of Radio Liberty in Moscow. He certainly disposed of a lot of talented journalists, many of whom could have been instrumental in gathering and reporting news into Russia via Internet.
Kim Elliott has done an excellent job following the Radio Liberty story as it appears in the media.