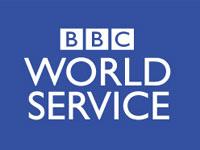 Sadly, the BBC World Service is going forward with cuts that had been announced in 2012.
Global English service is being reduced, but Arabic services are being cut altogether. The BBC expect to lose 1.5 million listeners to Global English cuts, 800,000 listeners to Arabic cuts.
Fortunately, they will maintain all shortwave service into Sudan.
Here is the full press release:
(Source: BBC Media Centre)
25 March 2013

The World Service English global schedule will be simplified with fewer regional variations from Sunday 31 March 2013 and shortwave Arabic broadcasts will cease.

The reductions to shortwave services were announced in October 2012 as part of the UK government's 2010 spending review. BBC World Service on FM and online and on television will not be affected and no language services are closing.

Shortwave and medium wave transmissions in English will be reduced to a minimum of 6 hours in total each day. This will generally be two periods of between 2 and 4 hours each, usually at peak listening times in the morning and evening to help minimise disruption. The changes will have less impact in regions where World Service is increasingly accessed via partner stations or online and in countries where FM is widely available.

Steve Titherington, Senior Commissioning Editor for BBC World Service, said: "We know that increasing numbers of people are accessing World Service on FM, online, and television. For those who can't access these platforms, we've tried to ensure that they will continue to hear to the best the World Service has to offer at times of the day when they are most likely to tune in."

"As part of the new schedule we will endeavour to have a mixture of news, current affairs and a mix of programmes covering the arts, science and human interest stories." says Titherington.

A new programme, The Newsroom, will replace World Briefing. Outlook will be extended to an hour-long format and offer a new approach to covering arts, music and humanities following the closure of The Strand. Every Friday, The 5th Floor will run in the prominent Outlook time slot offering a review of the pick of the BBC's 27 language services programing – in English.

The estimated loss of listeners to Global English on shortwave will be around 1.5m listeners, equivalent to 1.3% of the total Global News English audience on any platform.

BBC Arabic audiences are estimated to reduce by 800,000 as a result of the closure of shortwave broadcasts.

In the Arabic speaking world, the World Service broadcasts on a network of FM relays, a 24-hour television channel and thebbcarabic.com website.

Shortwave services to Sudan are not affected as the shortwave service is currently the most viable method of broadcasting to this large region.