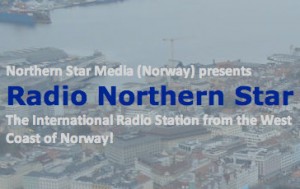 Many thanks to Svenn Martinsen for the tip!  Sven writes:
"LKB/LLE is on the air with new test broadcasts this week from LLE-2 (1314 kHz) and LLE-3 (5895 kHz)[.]

Morning Broadcast today Wednesday @0615-0900 UTC, and afternoon broadcast Thursday @1530-1730 UTC. […]

Our QSL card has arrived, and are being sent out, but still reports are welcome!

Address:
Box 100
N5331 RONG
NORWAY

or [via email] [email protected].
I didn't get this tip in time to tune to the first broadcast (today, 6:15-09:00 UTC), but I hope some of you can try listening on 5,895 kHz between 15:30-17:30 UTC tomorrow (Thursday, Oct 31).