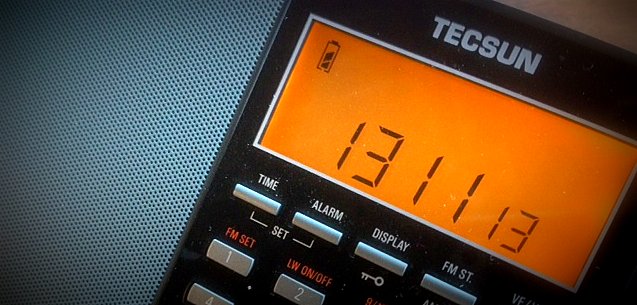 Thanks to SWLing Post reader, Tim, we know how to display (what we believe is) the date of manufacture for your Tecsun PL-880:
1.) With the radio turned off, simply press and hold the "AM BW" button and the full display panel will turn on.
2.) Then press and hold the "AM BW" again and your 880?s firmware version will display (a four digit number).
3.) Finally, by pressing and holding the "AM BW" button one more time, a date appears in a year-month-day format. For example, my PL-880 (see above) was manufactured on November 13, 2013.
Again, we have no confirmation from Tecsun if this is truly the date of manufacture, but there is a strong possibility.
You can follow all Tecsun PL-880 updates by bookmarking/checking this link.