Many thanks to Richard Cuff for sharing this editorial from the Washington Post: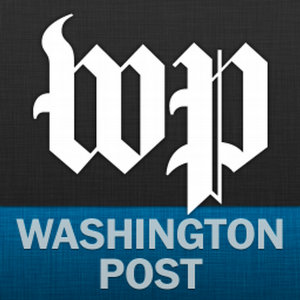 (Source: Washington Post)
AS AUTHORITARIAN states such as Russia and China ramp up well-funded and sophisticated global propaganda operations, U.S. officials and members of Congress fret that the U.S. government's information operations are lagging behind. […]

A bipartisan bill headed for the House floor after more than a year of study and drafting would tackle some of these problems. But it also would take a dangerous step toward converting the most venerable and listened-to U.S. outlet, Voice of America, into another official mouthpiece.[…]

The bill sponsored by House Foreign Affairs Committee Chairman Edward R. Royce (R-Calif.) and ranking Democrat Eliot L. Engel (N.Y.) would refocus VOA on reporting "United States and international news and information," which might eliminate some of the overlap. It also would usefully reorganize the management of the surrogates, combining them into one non-federal entity called the Freedom News Network and creating an independent governing board similar to the one that directs the National Endowment for Democracy.

However, the bill would define VOA as an instrument of U.S. "public diplomacy," fold it into a new United States International Communications Agency and require programming that "is consistent with and promotes the broad foreign policies of the United States." Quarterly meetings would be required with the State Department undersecretary charged with directing public diplomacy. This mandate inevitably would conflict with VOA's historic mission of producing "accurate, objective and comprehensive news"; how could stories about controversial subjects such as the Guantanamo Bay prison or National Security Agency spying be "objective" and supportive of U.S. policy? The result could be an exodus of VOA's best journalists and a steep drop in its credibility with international audiences.

[…]The United States will never beat China and Russia in the game of official propaganda, but it can win the war of ideas — if it doesn't lose faith in its own principles.
Read the full editorial at the Washington Post website.