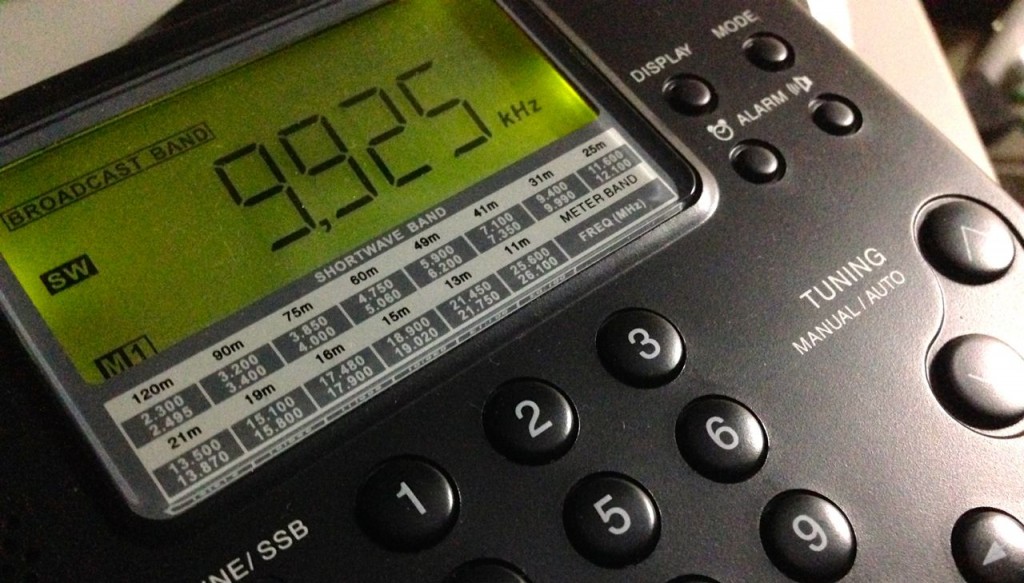 Sunday at 00:00-02:00 UTC, I tuned to 9,925 kHz to listen to The Mighty KBC.
KBC's signal was clean and blowtorch strength into North America. Though I used my WinRadio Excalibur to record the broadcast, I stepped outside with my recently acquired RadioShack DX-402 (above) and heard KBC as if were a local station.
As we've come to expect, The Mighty KBC's Giant Jukebox of music has a lot of rock-n-roll and Euro-pop variety, spanning the decades.
This broadcast begins with a tribute to Malaysian Airlines Flight 17 which had a large number of passengers from the Netherlands, where The Mighty KBC is produced.
Click here to download the recording as an MP3, or simply listen via the embedded player below. Enjoy: