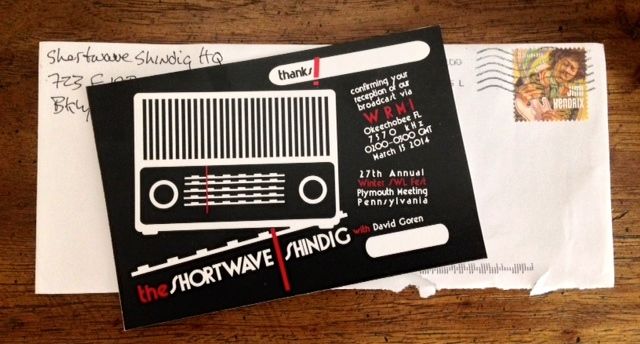 Happiness is receiving your Shortwave Shindig QSL card which sports the superb Shindig logo by Jeff (K1NSS).
Did you miss the Shindig broadcast?  Click here to listen to off-air recordings.
Also, click here to check out all of David Goren's work at Shortwaveology.net.
I hope the Shindig will do another live broadcast in 2015. Stay tuned!