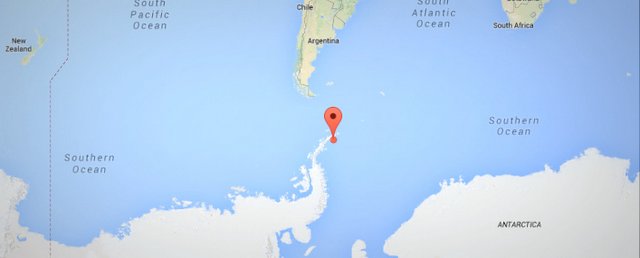 On Wednesday, I received the following tweet from SWLing Post reader, Christian Diemoz, in Italy:
16th Sep at 19.32z: one of my best receptions of #LRA36, Radio Nacional Arcangel San Gabriel. https://t.co/buSYs2ooMB @SWLingDotCom #hamr

— Christian Diemoz (@Chris_Diemoz) September 17, 2014

You can listen to Christian's recording via Box.com.
If you're not familiar, Radio Nacional Arcángel San Gabriel is located on Esperanza Base in Antarctica. Here's a bit more info from Wikipedia (and translated from Spanish into English via Google Translate):
"LRA36 Radio Nacional Arcángel San Gabriel (also known as Radio San Gabriel or San Gabriel Archangel Radio) is a radio station broadcasting on 15476 kHz on shortwave and 97.6 MHz for FM,  from Esperanza Base, Antarctica Argentina. Radio National Archangel Gabriel is the southernmost international radio station and the first to broadcast from the Antarctic.

The radio station was founded on October 20 of 1979 and is operated by the staff of the Argentine Army located on the base.

In its beginnings, Radio Nacional Arcángel San Gabriel broadcast on 6030 kHz shortwave and operated with a power of 1 kilowatt ."
Since conditions have been favorable out of South America recently, I'll attempt to hear Radio Nacional Arcángel San Gabriel's 10 Kw signal as well.  Thanks for the inspiration, Christian!
You can follow Christian on Twitter: @Chris_Diemoz