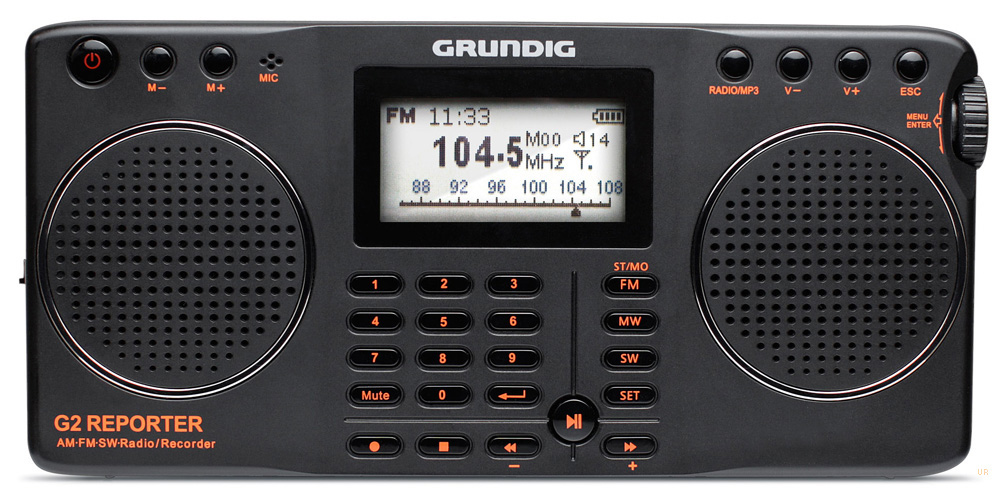 Many thanks to SWLing Post reader, Mike (K8RAT), who notes the Grundig G2 is now being sold at close out pricing.
Universal Radio is currently selling the G2 for $54.98 while Amazon has a price of $52.95.
I'll be the first to admit that I'm not the biggest fan of the Grundig G2. It packs a lot of features and has good audio for the size, but tuning through the shortwave bands is somewhat cumbersome and the listener is limited to 5 kHz steps. Still, this radio also doubles as a stand-alone MP3 player and even records. FM reception is very good.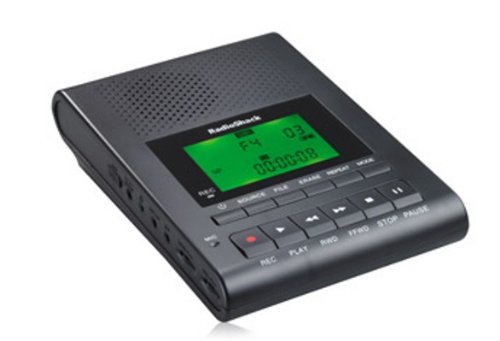 [Update: See Ron's comments about this digital recorder below before making a purchase. This recorder has a serious weakness.]
I also noted that Blinq.com and Amazon have a Radio Shack 4GB Desktop Digital Voice Recorder (Model #1400214) on sale. While I'm not at all familiar with this recorder, the price is very attractive. It has a line-in (great for recording directly from a radio's line out jack), SD card expansion, and very simple controls–reminiscent of old school cassette recorders.
I have no idea how well it performs as there are very few reviews on the 'net, but with pricing in the $20-25 range, it seems like a bargain. I love the simple controls mounted on the face of the recorder.
Blinq.com is selling the RadioShack recorder for $24.99 shipped, Amazon.com actually has one left (at time of posting) for $19.99.
Has anyone ever used this digital recorder?
SWLing Post reader, Ron, writes:
"Stay away from the Radioshack digital recorder.

It works fine, is set up just like a cassette recorder. And just like a cassette recorder the sound in mono-all on one side!"
Many thanks, Ron.  Yes, I would avoid the recorder knowing this.