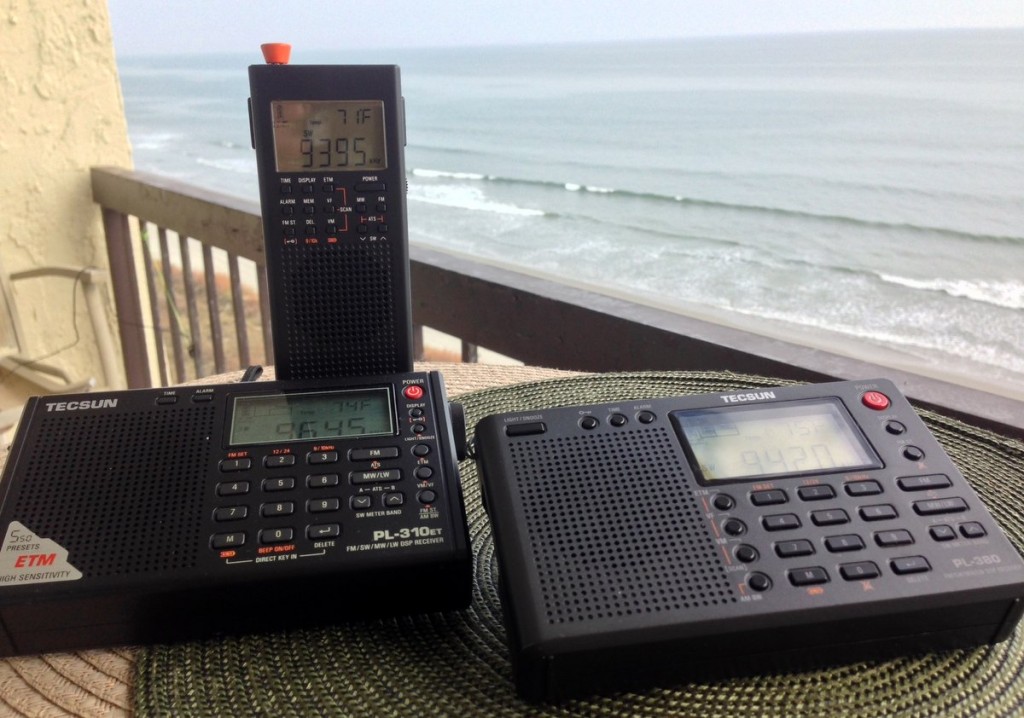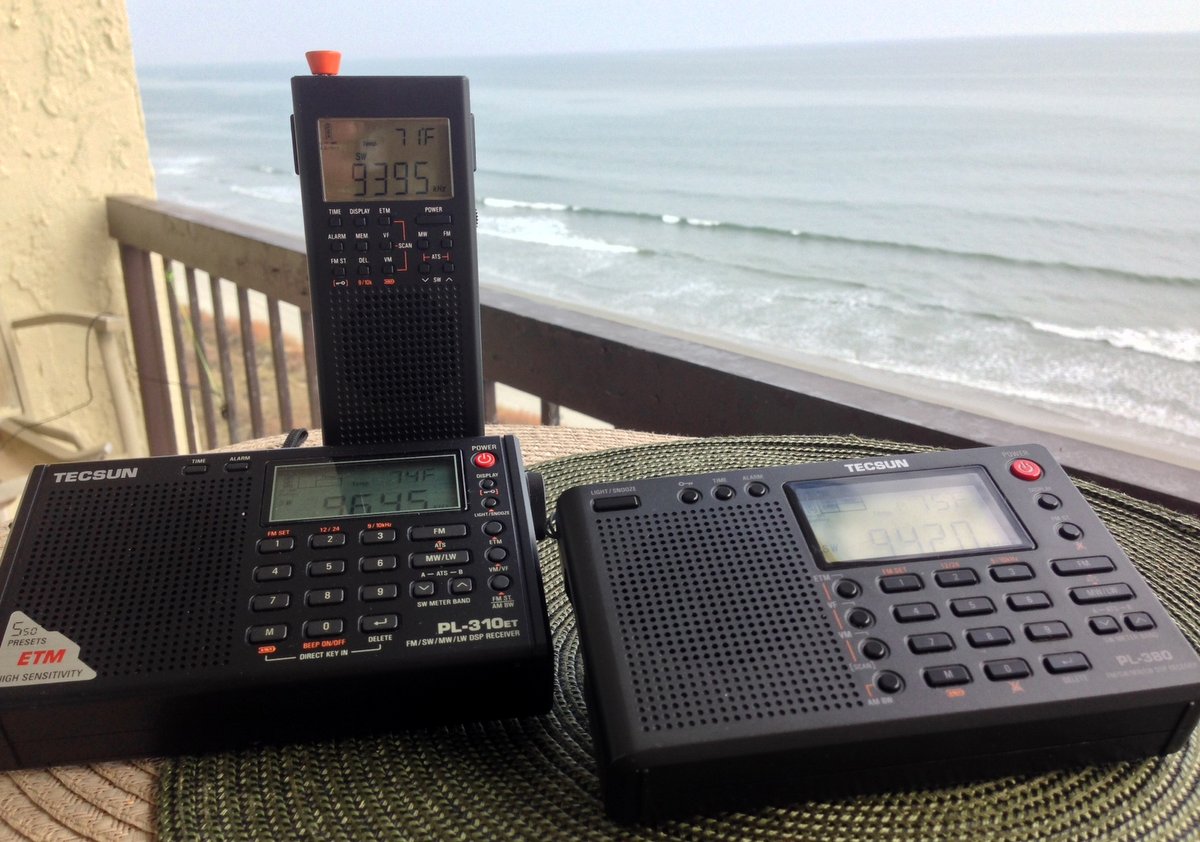 I've been traveling this week, but found the opportunity to hold another shortwave portable shoot-out. (You may recall the weak signal shoot out earlier this year.)
This time, I'm comparing three popular ultra portable radios, namely, the: CountyComm GP5/DSP (a.k.a. Tecsun PL-360), the Tecsun PL-310ET, and the Tecsun PL-380.
This particular trip afforded me a bit of time to test these wonderful little portables in a relatively scenic environment, on balcony overlooking the Atlantic. And even though propagation has been somewhat dismal this week, I had so much fun recording these samples, I recorded several for comparison.
Which of the three radios do you prefer? Listen to the recordings, then vote! You'll find a survey form at the bottom of the page that will allow you to cast your vote for your favorite with weak signals, with strong signals, and your favorite overall.
We're using a form this time to make it easier to tally the results. If you enjoy this contest–or have any problems–simply comment below.
Stay tuned for a medium-wave shootout in coming weeks!
Note: I will close this survey at 00:00 UTC on Saturday, November 22, 2014.
---
Global 24 – 9395 kHz (Strong)
Radio 1
Radio 2
Radio 3
---
ERT Open/ Voice of Greece (Relatively strong)
Radio 1
Radio 2
Radio 3
---
Radio Riyadh (Weak)
Radio 1
Radio 2
Radio 3
---
Rádio Bandeirantes (Very weak)
Radio 1
Radio 2
Radio 3
---
Submit your response
Click here to use our response form to vote on your favorites, or simply use the form embedded below: