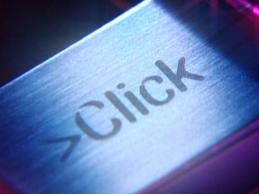 Some of you may recall this recent post about listening to the BBC World Service program, Click, via shortwave radio.
SWLing Post contributor, Richard Langley, discovered that Click hosts Gareth Mitchell and Bill Thompson mentioned his shortwave research at the conclusion of the show's most recent episode.
The podcast of this episode, which focuses on the Nepal Quake Project, is available online and well worth hearing.
Richard also kindly provided us with this brief audio excerpt from Click during which the hosts discuss shortwave radio: