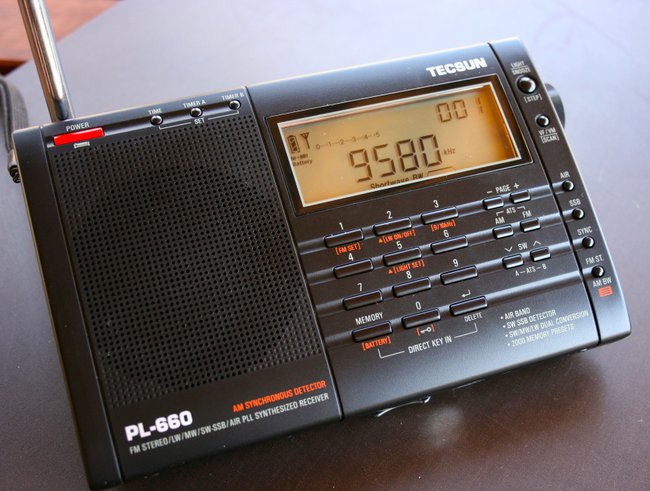 In response to our Mega Review, Danny Bower comments:
Fantastic review and whilst I know the article is an older one people will still read it when looking at a portable SW radio.

With this in mind I would like to make the following comment about the PL660. You say it is bulletproof and boy is it! Mine has been dropped, kicked and overwise abused and it's still going strong.

Most remarkably it was knocked into a bucket of water, plugged in and powered up and was there for a good couple of hours fully submerged before I realised.

It wasn't long good for a week or two but after 3 or 4 weeks I have it one last try before binning it and hey presto it came back to life! Ok the volume pot is now a bit scratchy but other than that it's working just fine.

Want a radio that will take the general abuse of travelling – this is it…
Wow!  Thanks for your comment, Danny! Most impressive that your PL-660 went diving that long and lived to tell the tale. Thanks for sharing!