It's often insightful to look to the past to fully appreciate the current technology we take for granted.
When we tap a favorite contact's name in our mobile phone–even for someone on the other side of the world–we can be talking to them within seconds, with clarity that's often the equal of visiting face-to-face. Perhaps Skype or FaceTime is more your style? Yawn… just another two-way, real-time video session. The fact that the other person is thousands of miles away no longer makes you pause at the wonder of it all.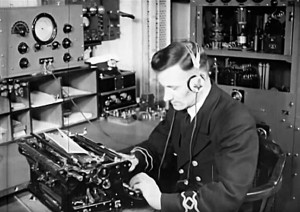 It's good to reflect occasionally that it hasn't always been this way. I was reminded of this fact when I came upon this fascinating short documentary produced in 1939 by the New Zealand Post and Telegraph Department. This 11 minute film (posted to YouTube by Tomas Hood NW7US) takes the viewer on a journey from rural New Zealand and ultimately across the world to deliver birthday greetings via shortwave communications and CW (Morse code).
How many SWLing Post readers are old enough to remember when their messages Settingscircled the world with radiotelegraphy and relay stations? Hmmm…


Guy Atkins is a Sr. Graphic Designer for T-Mobile and lives near Seattle, Washington.  He's a regular contributor to the SWLing Post.