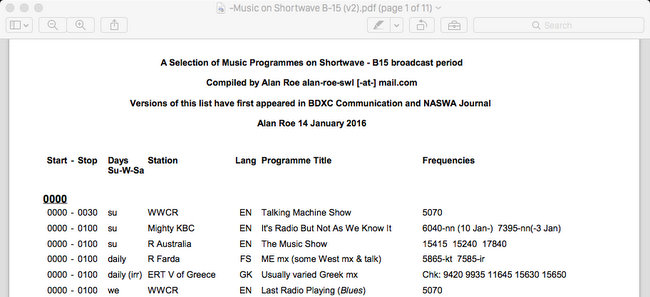 Many thanks to SWLing Post contributor, Richard Langley, for sharing Alan Roe's excellent guide to music broadcasts on shortwave radio.
Alan Roe (who happens to be an avid SWLing Post reader!) has generously given me permission to post his guide here as a free (PDF) download. Thank you so much, Alan! I've already printed this guide and placed it with my WRTH and WWLG.
Click here to download Alan Roe's guide to music on shortwave (PDF).