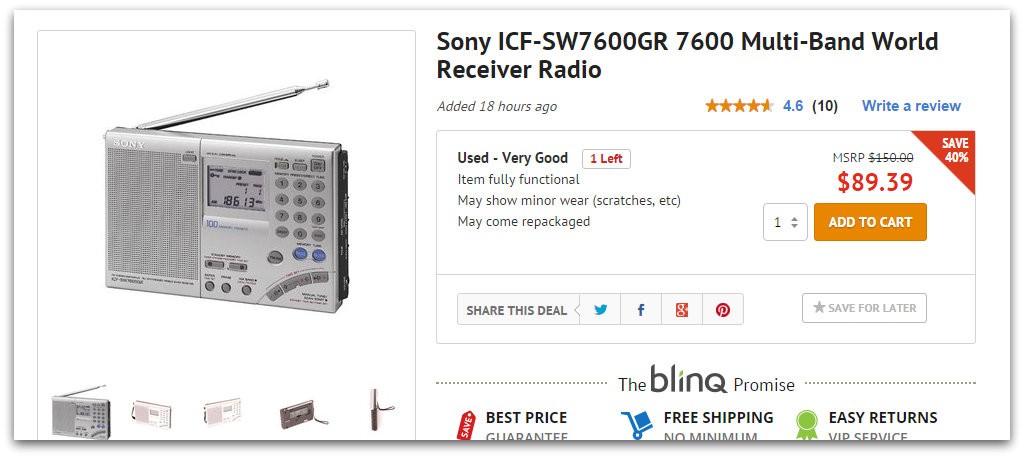 Blinq.com has another "used" Sony ICF-SW7600GR in inventory.
As I mentioned once before when one of these surfaced on Blinq, this is a great deal for an excellent radio. This is a used unit, but if you receive it and are not pleased, you can return it to Blinq free of charge.
Actually, if you're clever (!) you can save an additional 10% on this '7600GR…
If you've never visited Blinq.com, or if you open their website in a private/incognito window, Blinq will typically pop up a window offering 10% off for new shoppers as long as you subscribe to their newsletter. You then receive a coupon code via email you can use with the first order.