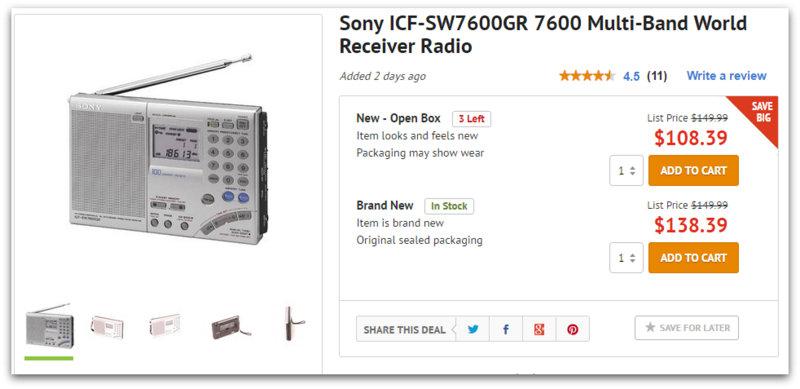 SWLing Post readers know that I'm a big fan of the, now discontinued, Sony ICF-SW7600GR shortwave portable. I try to post '7600GR deals when I find them and they're beginning to become more scarce as retailer inventory depletes.
This weekend, I found another deal via Blinq/Amazon.
They have a number of new ICF-SW7600GRs for $138.39 and about 3 (at time of posting) listed as "Open Box" for $108.39.
Click here to view on Blinq.com.
I've bought a number of items via Blinq (directly and through Amazon) in the past and found that the retailer is not only reliable but has a very generous return policy if you're not satisfied. You can buy from them directly or through Amazon with confidence.