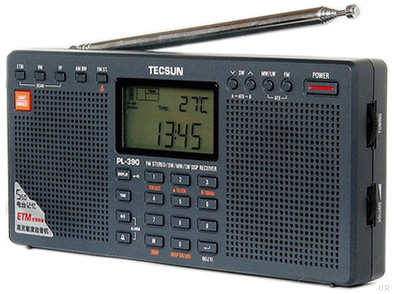 Many thanks to SWLing Post contributor, Troy Riedel, who shares the following tip. Troy writes:
While surfing the Net I found the following procedure that is said to "disable soft muting in Tecsun 300-series radios".

I have a PL-390 and this has indeed seemed to work on it but I didn't notice a difference with my PL-365.

Since I just found & tried this, I don't know if this procedure must be repeated each time you use the radio? Maybe [Post readers] have heard of this before and/or have experience with it?

Here is the "reported" [supposed?] procedure that worked for the PL-390:

To disabling "Soft Mute" on Tecsun 300-series radios:

1. Select a shortwave frequency, preferably where there is no stations transmitting.
2. Tune down the frequency range with the dial, don't tune up or it won't work
3. Press the VF Scan button to let it automatically tune down
4. Tune down with the dial to stop the automatic scan. If the background noise is higher, then the "soft mute" / "dynamic squelch" has been disabled.
Thank you, Troy! I was unaware of this modification, but it seems easy enough to implement.
Post readers: Anyone have experience using this mod across the Tecsun 300-series receivers? Please comment!