Regular SWLing Post readers know that I'm a big fan of the, now discontinued, Sony ICF-SW7600GR shortwave portable. Recently, I even wrote a post about finding some of the remaining units online.
This morning, I noticed that Amazon.com has some "Used – Like New" '7600GRs available via the seller Blinq for $113.39 shipped. At first, I didn't notice the deal because it's buried in the page: simply go to the Amazon product page, scroll down and click on "Used & new from $113.39 & FREE shipping" on the right side of the page. There, you'll see the current offerings, if still available:

Since this offering is available via Blinq, I then searched the Blinq.com website and found the same deal: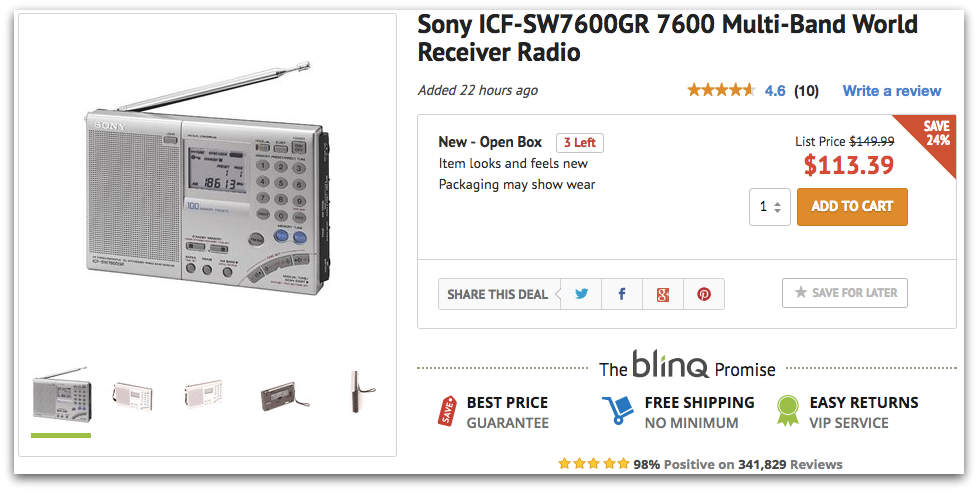 I've bought a number of items via Blinq (directly and through Amazon) in the past and found that the retailer is not only reliable but has a very generous return policy if you're not satisfied. You can buy from them with confidence.
Each time a '7600GR deal pops up, I'm very tempted to bite the bullet. I have two working units already though–"Coals to Newcastle" as they say!