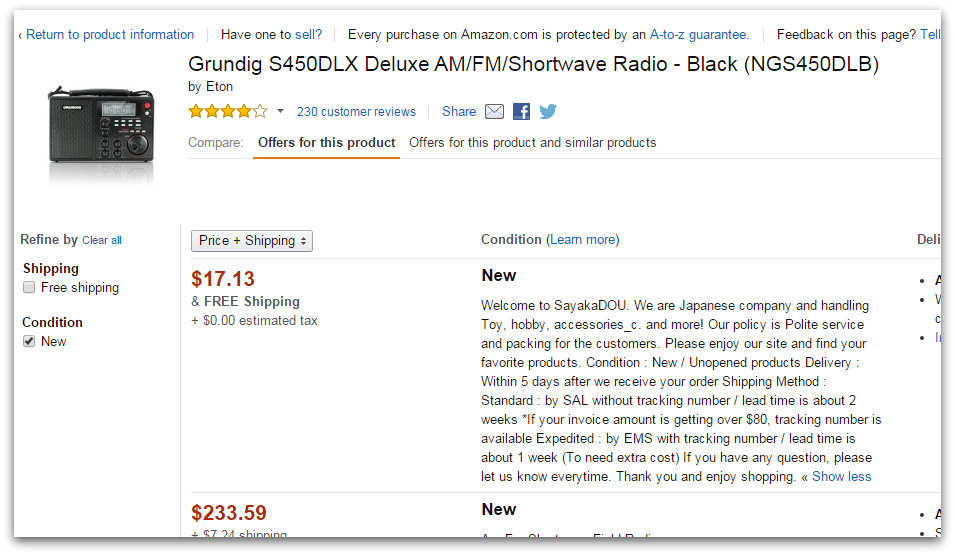 UPDATE: Ooops! Appears this was a pricing error on the part of the seller.  They have cancelled orders that were placed.
I just discovered this excellent deal for a new Grundig S450DLX on Amazon.com from the Japan-based seller, SayakaDOU7.
Go to this page on Amazon.com, under the "Other Sellers on Amazon" click on the 4 new from $17.13.  There you can select the offer for $17.13 if it's still available.
If you're interested, you'd better grab this deal quickly–I have no idea how many the seller has available! Please comment if you snagged one!