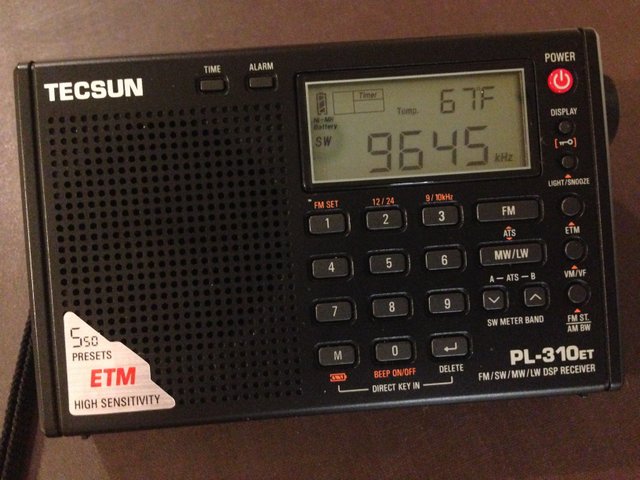 Many thanks to SWLing Post friend "Karen" who writes:
My husband reads your website every day and is a dedicated radio geek. I've decided I'd like to get him an extra last minute stocking stuffer for Christmas.  Any suggestions? We buy a lot from Amazon and are Prime members but any retailer that could get something delivered by Friday would work fine. Since this is a stocking stuffer, I don't really want to pay more than about $70-90.
Thanks for your inquiry! Readers, "Karen" has kindly allowed me to post her message publicly and no that's not her real name–!
Karen, you didn't mention what radios he currently has, so you may double check before committing. I've listed a few options with links below. This list is by no means comprehensive–I just did a quick scan of a few retailers based on what's currently a good deal and can be shipped ASAP.
Since you like Amazon and  get free two day shipping via Prime, I'll list several options there. I'd also encourage you to check with radio retailers like Universal Radio, Ham Radio Outlet and C. Crane–they, too, can ship via two or one day service, but it might be at a premium.
Just note to check the delivery date very carefully as we are down to the wire! Note that prices, especially those at Amazon, can change without notice.
Last minute stocking stuffers for the radio enthusiast
Thank you for your question, Karen, and for allowing me to post your message, thus my suggestions, publicly. Since you asked specifically about Amazon, and since you get free two day shipping, I focused on Amazon offerings here. Note that my links are affiliate links and if you chose to purchase using one of these links, the SWLing Post will receive a small commission at no cost to you.
With that said, please consider purchasing from one of the radio retailers I mention above. The total price may exceed Amazon's, but you can actually call these retailers to place orders and ask questions.
Post Readers who live outside of the US will have to check with radio retailers in their country regarding pricing and shipping on the items above. I wish I had time to list links to international options. Perhaps readers can comment with links and other suggestions?
Good luck and Happy Holidays!