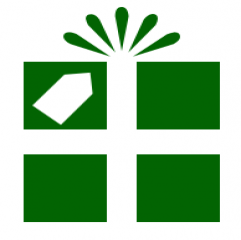 One of the most popular posts on the SWLing Post each year is the annual Holiday Radio Gift Guide. I started this annual post in 2010 when I realized that it would be easier than answering an in-box full of individual emails from people seeking the perfect shortwave radio for their friend or loved one.
In the following, you'll find a handful of select radios I recommend for this gift-giving season. I've arranged this selection by price, starting with the most affordable. I've included a few promising new radios that have recently been introduced to the market, along with models that have proven their reliability and are on their way to becoming classics.
For the benefit of those with less radio experience, this quick guide is basic, non-technical, and to the point. For more comprehensive reviews, please consult our Radio Reviews page.
Updated for the 2012-13 holiday season on 22 November 2012.
Simple, affordable and portable
Kaito WRX911 or Tecsun R-911 ($33)
I've owned this little radio for years. It has been on the market a long time and I know exactly why: it's affordable and very simple to operate. While it has no tone control, bandwidth control or digital display, the WRX911 performs better than other radios in its stocking-stuffer price range. I find its medium wave (AM band) reception above par–especially its ability to null out interfering broadcasts by simply turning the radio body. The WRX911 is also a great radio to keep in the glove compartment of your car. (Another similarly-priced radio to consider is the DE321, which we recommended last year–also check out our review.)
You can purchase the Kaito WRX911 from Universal Radio.
Don't live at home without it
Eton FR160 ($34 US)
A good friend recently sent me a message: she had been without power in the wake of Hurricane Sandy for two full weeks. She also added that her little FR160 kept her family informed and provided comfort in the dark days following the hurricane.
The Eton FR160 is a sturdy and useful little radio.  This radio features AM/FM and the NOAA weather radio bands (at least, the North American versions do; international versions may have shortwave instead of weather frequencies). The FR160 also features a very bright white LED flashlight and even sports a small solar panel that can effectively charge the internal battery pack. The FR160 also features a USB port that you can plug your mobile phone, iPod or other USB device into for charging. (Note that it takes a lot of cranking to charge a typical cell phone, but I can confirm that it does work in a pinch.)
Over the past few years, these radios have become ubiquitous. I've seen them in sporting goods stores, RadioShack (Tandy in some countries), BestBuy, Target, Bed Bath and Beyond–indeed, they're in practically every North American big-box store and in many mail order catalogs besides. Of course, Universal Radio sells them, too.
CC Solar Observer ($50 US)
Like the FR160, the CC Solar Observer is a wind-up/solar emergency radio with AM/FM and Weather Band, and an LED flashlight built into the side of the radio. It's perhaps a nicer option for those who want bigger audio out of their emergency radio. The Solar Observer is rugged and well-designed, like many C.Crane products.
The CC Solar Observer is available at C.Crane.
Eton and C.Crane sell many other self-powered radio models.  If interested in exploring more models, check out our self-powered/emergency radio reviews.
A shortwave radio with Bluetooth
The Tecsun PL-398BT ($100)
The Tecsun PL-398BT is a very unique shortwave radio.  In fact, it may be the perfect gift for a radio enthusiast who is also very tied to their computer or smart phone. Besides being a very capable shortwave/AM/FM receiver in its own right, when put into Bluetooth mode and connected to a smart phone, PC, or other device, the PL-398BT's speakers act as its wireless stereo speakers. I believe this may be an ideal way to listen to internet radio from your iPhone, for example. Of course, the PL-398BT comes from a legacy of great receivers, so the AM/FM and shortwave performance will not disappoint. It's a little on the pricey side for a shortwave radio that lacks the SSB mode (for listening to utility and ham radio transmissions), but the Bluetooth function more than makes up for it, in my opinion.  Some people may definitely prefer this function.
You can purchase the PL-398BT from Universal Radio or you can click here to search eBay.
Best performance for price
The Grundig G3 ($100 US)
Simply put, the Grundig G3 offers the best bang for your buck in 2012. I have a lot of portable radios, but the one I probably reach for the most–for recreational shortwave radio listening–is the Grundig G3. I wrote this review three years ago and even recently posted this update. Read them and you'll see why I like the G3.  At $100, the G3 will please both the shortwave radio newbie and the seasoned listener.
The Grundig G3 can be purchased from Universal Radio or Grove. Some local RadioShack stores also keep the G3 in stock (though unfortunately, less often than they used to).
Of course, two other excellent (though pricier) options are the Tecsun PL-660 and the Sony ICF-SW7600GR.
Small black box + PC = rich performance
The RFSpace SDR-IQ  ($500 US)
If $500 is within your budget, and you're buying for someone who would love combining their radio hobby with computer technology, a software defined receiver (SDR), like the RFSpace SDR-IQ, will certainly exceed their expectations. There are many SDRs on the market, but the SDR-IQ offers the most bang-for-the-buck in the SDR line (though the WinRadio Excalibur ($900 US)–which we recently reviewed–and the Microtelecom Perseus ($1,000 US) are certainly pricier benchmarks worth considering).
The RFSpace SDR-IQ is available from Universal Radio and is manufactured in the USA.
The Bonito RadioJet ($700 US)
The Bonito RadioJet is new to the North American market in 2012.  I reviewed the RadioJet this summer and even traveled with it extensively. I was thoroughly impressed with its portability, performance, and it did not task my PC as much as SDRs do.  Like the SDR-IQ, it's a small black metal box that hooks up to your PC to unlock its impressive features. The RadioJet, though, represents cutting-edge IF receiver design, and comes with an amazingly versatile software package. If you're buying for someone who likes versatility and raw performance–and likes being an early adopter–the Bonito RadioJet may well be the perfect fit.
The Bonito RadioJet can be purchased from Universal Radio and is manufactured in Germany.
Tabletop Performance
The Alinco DX-R8T ($450 US)
We featured the Alinco DX-R8T in last year's holiday gift guide. We also gave it a full review–in short, this radio thoroughly impressed us. It's full-featured, performs well, and comes at a very affordable price. If you're buying this for a ham radio operator, they'll understand the reason why the Alinco DX-R8T needs a 12 volt power supply and an external antenna. It's a receiver version of a ham radio transceiver, and as such, does a fine job on SSB modes.
Want more gift options?  Try our 2011 or 2010 gift guides, take a look through our shortwave radio reviews guide and/or our simplified reviews page.
Happy Holidays!