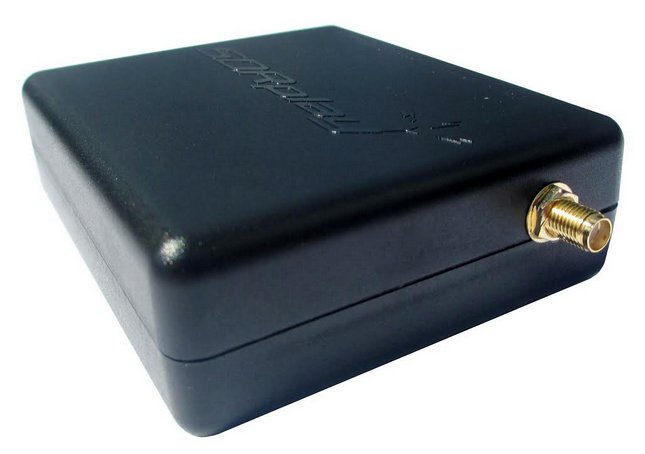 This article from Electronics Weekly just popped up in my news feed:
SDRplay of Wakefield, the 18-month-old software defined radio specialist, is now shipping its $149 software defined radio (SDR) receiver in quantities of 1,000 a month
Inspired by the SDR capabilities that even a simple 8-bit TV dongle can perform, SDRplay had the idea of partnering with Mirics to take their 12-bit wideband broadcast chipset and to re-purpose it for the hobbyist market.
At the moment, the hobbyist market for SDR radios tends to be dominated by radio amateurs and 'short-wave listeners' and SDRplay's initial product, the 'Radio Spectrum Processor' (RSP) has been well received – winning Ham Radio Science's RSP 'Best Bang for the Buck' rating.
Continue reading at Electronics Weely's website…
I'm quite proud of the folks at SDRplay as their RSP is truly one of the best receiver values on the market right now.
After (apprehensively) agreeing to review the SDRplay RSP last year, I was simply blown away by this little $149 receiver's performance. Click here to read the review. Later, I couldn't bring myself to return the RSP on loan for the review–so I purchased it instead.
I'm glad I bit the bullet!
In fact, last year, at the SWLing Post DXpedition, my buddy, Mark Fahey–who traveled all the way from Australia–forgot to bring the appropriate power adapter for his WinRadio Excalibur, so I let him use mine. I had planned to run the WinRadio Excalibur and Elad FDM-S2 simultaneously on my PC so that I could record spectrum in two different parts of the band at the same time.
Fortunately, I brought the SDRplay RSP, so it took the Excalibur's place and ran alongside the FDM-S2. It worked amazingly well!
(I should note here that I also believe the FDM-S2 is a great value–at $519 US, it holds its own against receivers that cost upwards of $1,000.)
Shortly after I published my RSP review, I invited SDRplay to become a sponsor of the SWLing Post. I'm happy they accepted. Sponsorship on the SWLing Post is only open to retailers and manufacturers who produce quality goods; those who are well-known in the industry and, often, ones with which I have direct experience. I think SDRplay is a great fit.
So, Kudos to Jon Hudson and his team at SDRplay! I'm very happy to hear how popular the RSP has become.
If you're an RSP owner, or plan to be soon, make sure you check out the official SDRplay forum and the SDRplay Facebook group: both excellent resources backed by active SDR enthusiasts!