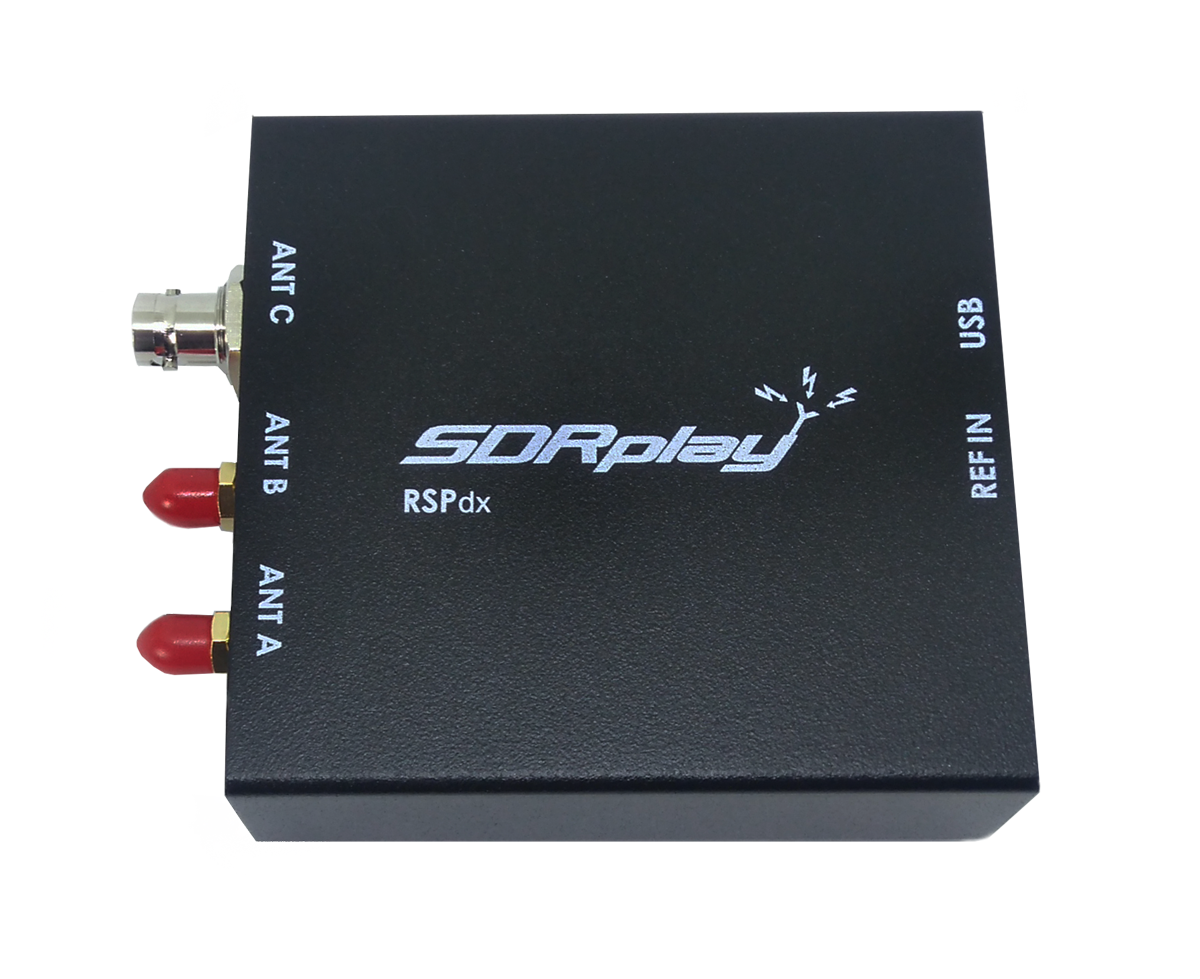 Many thanks to Jon Hudson with SDRplay who shares the following information about the latest release of SDRuno on the SDRplay blog:
Try out the new features in SDRuno V1.41 released today
SDRuno V1.41 was fully released today.  It includes the much requested full scheduler facility which allows you to set up numerous recording events for your RSP.  As well as providing all the expected calendar options (time of day, date, start and stop times, repeating options and so on), you can also set the 'profile' for each recording – this allows you to pre-set frequencies, bandwidths, demodulator options (AM/FM/USB/LSB etc.), choice of filters and antenna port selection.  Additionally you can choose the settings for connectivity to other third party software or the running of a specific plugin.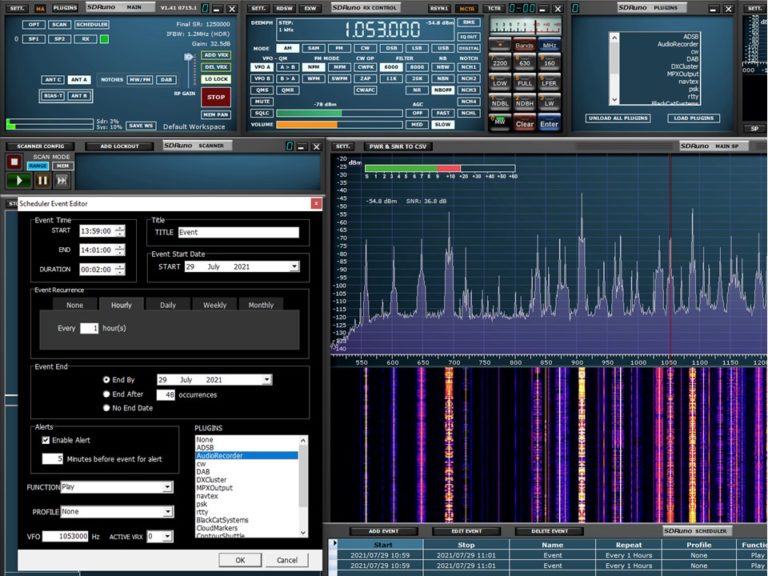 Added
• New Scheduler panel which replaces the old "Recorder" panel (launch using the SCHEDULER button in the main panel).
• A new autolayout to include the scheduler (for screen resolutions of 1920×1080 and above).
• Backup and Restore of the ini file settings (access via the main panel OPT menu)
• Screenshot button has been added to the SP1 title bar
• IQ wav files can now be used in plugins
Changed
• Autolayouts now take account of the taskbar location and size.
• Autolayouts have been improved to take account of higher resolutions.
• Saved workspace notification moved to the status bar.
• Memory Panel will now prompt to save any changes made when switching to another memory
bank.
Fixed
• Decimation and the LOLOCK state are now correctly saved and recalled within a profile.
• Main panel version tooltip now displays correct information.
• The step size could be set incorrectly when using non-FM modes and pressing any of the FM sub
mode buttons.
• ADS-B/DAB mode now handles when in both band-framed mode and also when the LO is locked.
• Bugs associated with wav file playback
• When loading a profile, the last used memory bank field will update correctly
• Saving a profile will now update the displayed loaded profile field correctly
Known Issues
• SP2 CWAFC drift issue (Zoom/window size/freq display)
• IF output mode disabled SP1 spectrum mouse clicks
• Occasionally if SDRuno is closed whilst a plugin is still running, it may not close properly. This may
necessitate a PC reboot to fix it.
You can find this latest version of SDRuno on our downloads system :https://www.sdrplay.com/downloads
Click here to continue reading this post on SDRplay's website which also includes a number of tutorial videos.