Many thanks to SWLing Post contributor, Dan Robinson, who writes:
The Kenwood R-1000 has been enjoying a resurgence in popularity over the past few years, fueled in part by a positive re-review of the receiver at http://webpages.charter.net/n9ewo2/news.html
While new condition R-1000s, and you would be surprised how many of them are out there, have gone for $400, few have gone for as much as this one did [$451 US shipped]: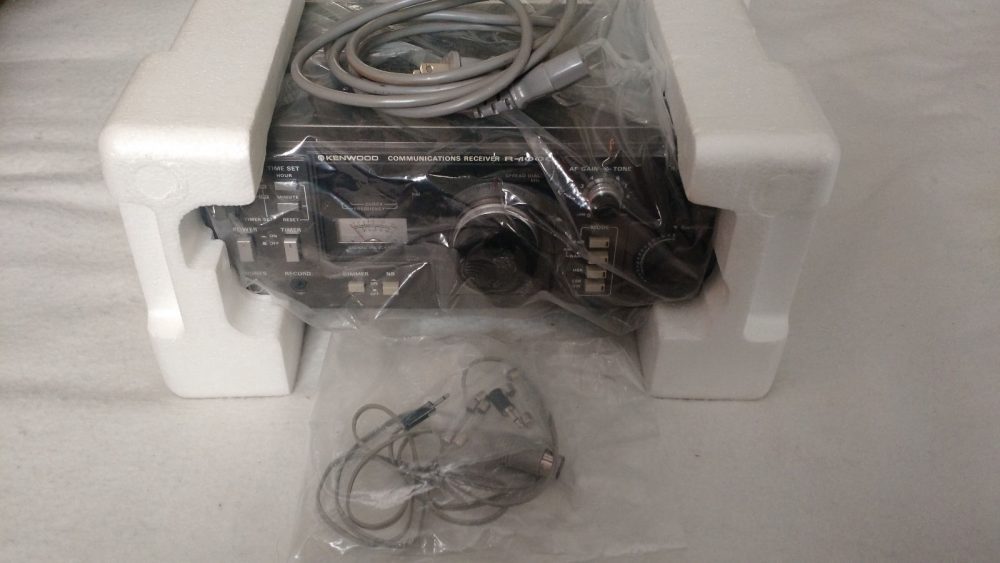 My appreciation for this radio has only grown since acquiring it last year. Mine was in like new condition and I had it modified by KIWA to provide multiple selectivity positions.
Click here to search eBay for an R-1000.
Thanks, Dan! I think the R-1000 is a handsome rig and certainly represents everything I love about solid state receivers of the era: simple design, beautiful audio, admirable performance and a proper weighted tuning knob.
Note that if you're an owner of the R-1000–or any receiver of a similar age–you should set aside a budget for the occasional repair. With regular maintenance, these receivers will give you decades of good DX.