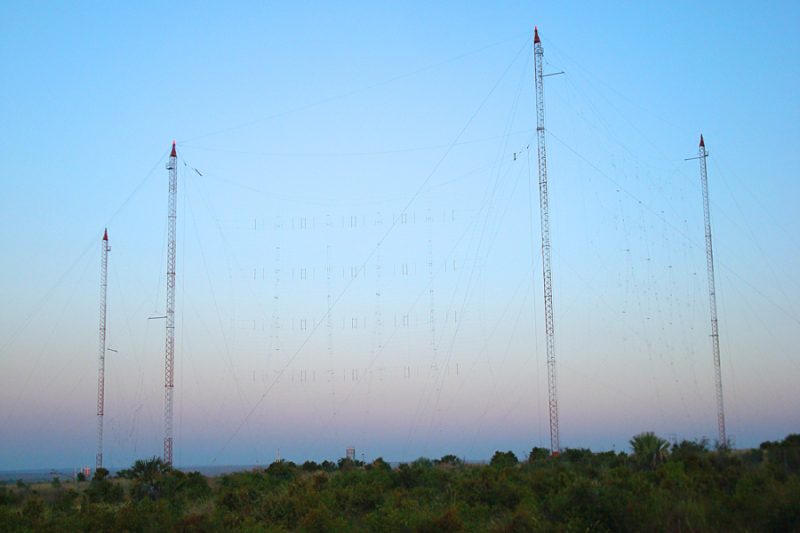 We've just posted yet another excellent recording by Tom Laskowski to the Shortwave Radio Audio Archive. I thought a number of Post readers might appreciate this one.
Tom notes:
KNLS – Anchor Point, Alaska, from what I believe is a test transmission on August 1, 1983. According to Wikipedia, KNLS signed on the air July 23, 1983. The program consists of the sign-on ID in English and Russian then is mostly a mix of Big Band music. This recording is 31 minutes long.
Tom's receiver was a Sony ICF-2001 and he started recording at 09:00 UTC on 11.820 MHz. His location, at the time, was South Bend, Indiana (USA).
Click here to download the recording as an MP3, or simply listen via the embedded player below:
You can listen to more archived shortwave recordings at the SRAA website, or by subscribing to the audio feed via iTunes. You can also listen to the archive on TuneIn radio.