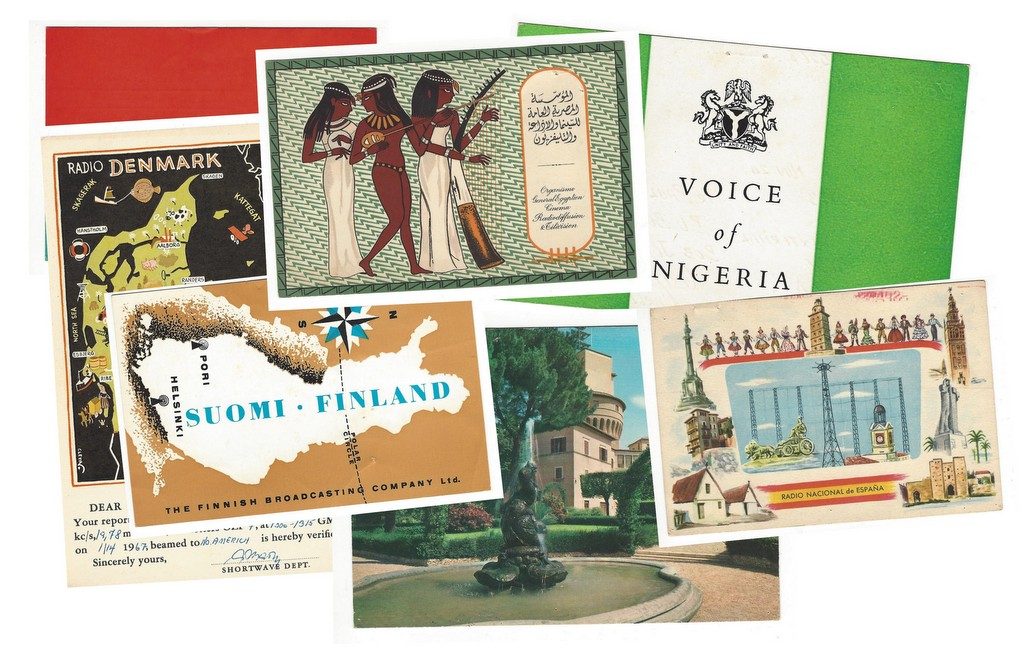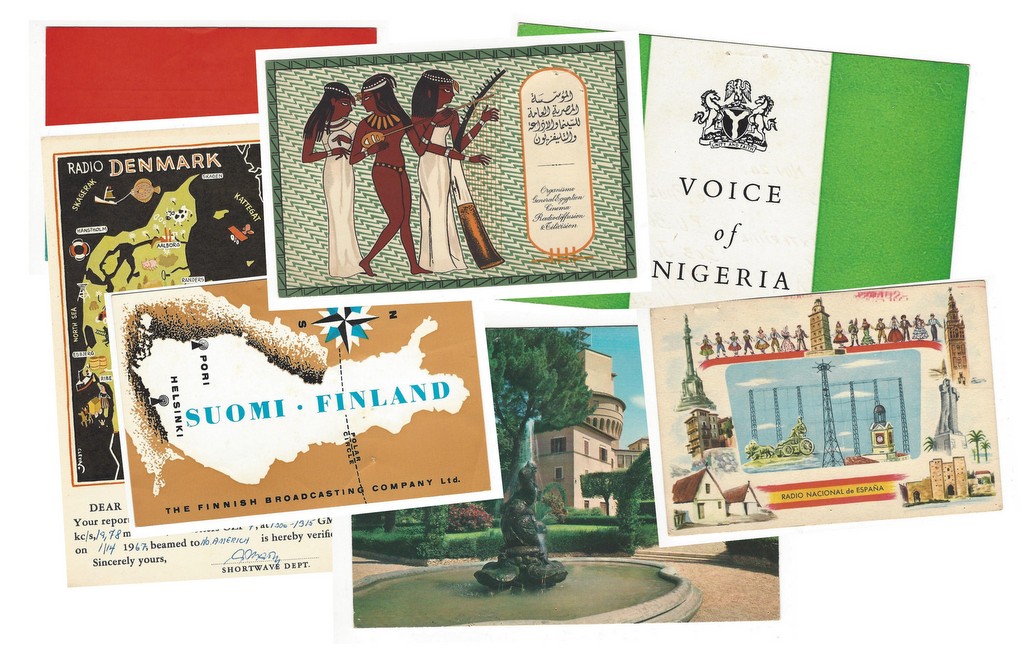 Recently, an SWLing Post reader asked this simple question:
"If you were me, would you laminate a super-rare QSL card?"
The short answer–?  Please don't!
Never laminate a QSL card, photo, page or postcard
You should never apply heat-seal or adhesive (cold) seal lamination to a QSL card or any other paper memorabilia if your ultimate goal is to protect and archive it.
Why?  Doesn't lamination, for example, make your card impervious to moisture (and spilled coffee)?  Sort of.  So that makes it safe for the long term, doesn't it? Well…not exactly.
These forms of lamination, over time, basically destroy printed media. In the short term, laminating your cards can look great, and will keep some of the coffee off (though it may still seep in the sides); in the long term, however, the (petroleum-based) plastic can "off gas," causing a detrimental chemical reaction with the media it attempts to protect.  Plastic can also be acidic.  Coupled with the lamination heat (or the adhesive, in the case of cold-seal lamination) these processes can actually speed up the aging process "causing progressive deterioration and eventual embrittlement," according to one archiving source.
I feel fairly passionate about this because, during my undergraduate studies, I worked for my university archives department where I was taught (by an excellent and knowledgeable archivist) to handle, document, index, and preserve sensitive documents, books, photos, cards, slides and other forms of media (known in the trade as "ephemera").  Many times, we'd receive important documents or photos from donors who had laminated them, believing they were archiving these items for future generations. Alas, we saw the results of the lamination damage first-hand:  decades-old items that had been heat-laminated were separating and clouding up, often tearing apart the item inside. Our head archivist likened laminating to a self-destruct mechanism.
Take away? Lamination is a very bad idea for the long-term protection of any print media.
How to archive a QSL card––or any document, for that matter
Fortunately, there are effective (and fairly affordable) ways to properly archive and organize your QSL card collection, as well as other sentimental and/or valuable ephemera.
Look for archival transparent sleeves supplied to libraries. These are generally made of polyethylene, mylar/polyester, or another transparent archival material that passes the Photographic Activity Test (PAT).
In short: If you find an archival sleeve, from a reputable seller that passes the P.A.T. test, you'll know it's safe.
Archival products are acid-free, lignan-free, and chemical softener-free, thus should not interact or bind with the media you're preserving as non-acid-free items are prone to do. With anything I wish to archive, I go with archival quality all the way.
For example, I make sure not only the clear sleeves or pages are archival, but that the binder or box containing the items are acid-free and of archival quality, as well. Any labels I use are archival, as well . That may seem like overkill to many, but it's just what an archivist would do!
Storage of the media is also important; you don't want to put your cards in archival sleeves and then leave them in a damp shed or shack where moisture can become trapped between your card and the encapsulating archival sleeve; mold could still develop.  So a dry, somewhat temperature-controlled environment is key.  Generally speaking, keeping ephemera indoors where you live may be a better option.
Sources of Archival Materials
Archival products are more expensive than standard office products, but they're worth it. Make sure you're purchasing the best quality you can afford. Two of my favorite suppliers are Gaylord Archival and Light Impressions, though there are many other reputable ones out there.
Amazon and eBay offer sources of archival quality products, as well, and pricing can be more competitive than either of the retailers I've listed above.
As for myself,  I only buy archival products from retailers that specialize in them. Both Light Impressions and Gaylord Archival have helpful staff you can call on the phone. They'll help you find the best material for the preservation of your collection of QSL cards or whatever else you may want to protect.
I'd rather support Light Impressions with my purchase knowing that their standards are strict and their reputation rides on their products meeting strict archival standards. If you're going to pay for something to protect your memorabilia, I say, go for quality!
And in the meantime…give the heat lamination a miss.
Good luck with your long-term archiving!  And don't forget to share those rare QSL cards with us here.