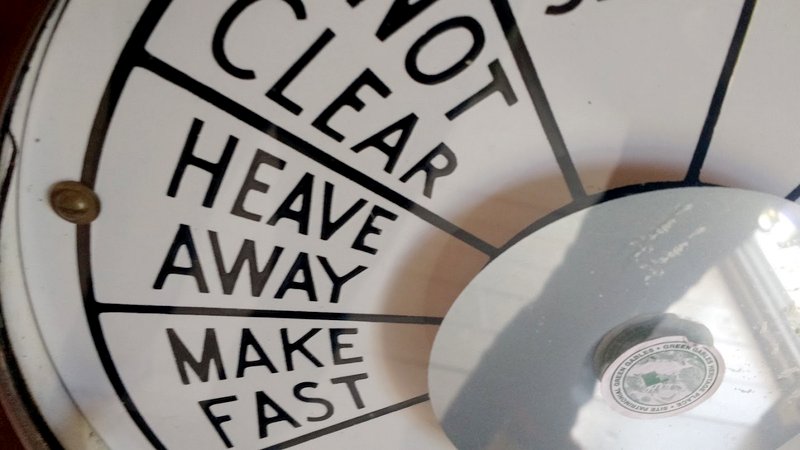 Many of you might have noticed I've been absent on Facebook/Twitter , slower to correspond, and not posting quite as often this summer.
Yes, you guessed it: I've been on the road again.
Starting in mid-May, we made our annual pilgrimage to Dayton, Ohio, where we hosted an inside exhibit at the Hamvention, made some NPOTA activations, and visited the phenomenal National Museum of the USAF.
I then returned to the shack for one week, frantically finished a few projects, then hit the road again.  Headed even farther north this time….Destination: Canada.
Stopped in the Washington, DC area for a few nights and spent the better part of one day at the Udvar-Hazy Center. The aviation geek in me was in the skies––wow, what an amazing place!
By June 5th, i was just outside Québec City in the town of Beaupré.
While in Québec, I participated in a Field Day event with the incroyable members of the Club Radio Amateur de Québec. I practiced my French, the club members treated me like one of their own––hosting an excellent lunch and dinner––and I even got a few hours on the air as VE2CQ.
Oh, and you might recall a post from June in which I shared photos from an aerial display in Québec City featuring the Snowbirds. It was our first time seeing them, and it was, as you might expect, just spectacular.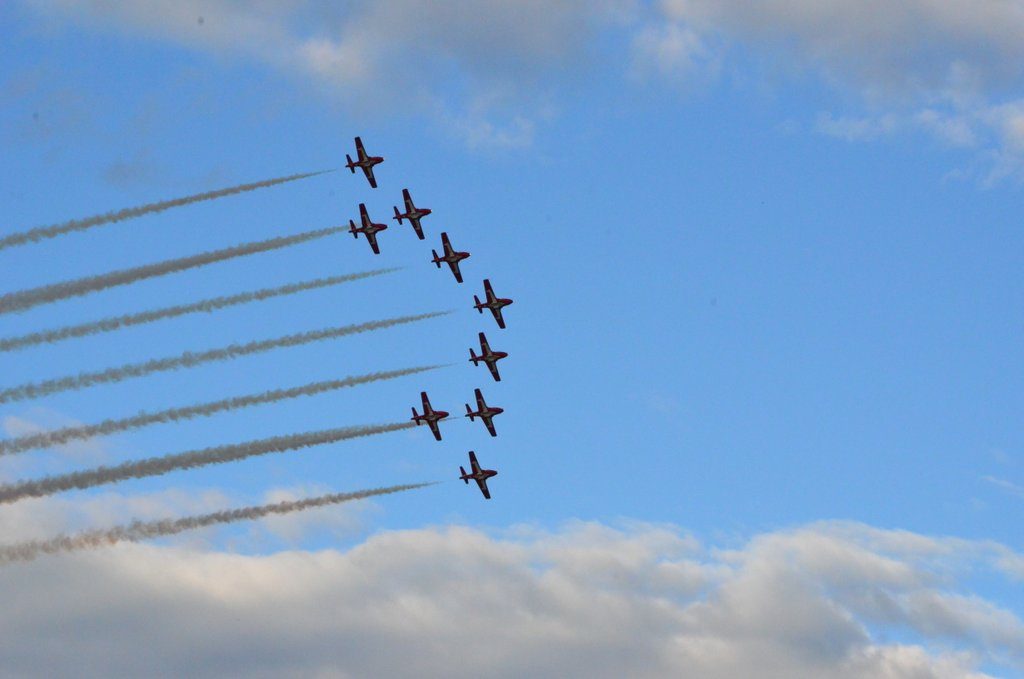 We spent the rest of June and part of July in Québec, then made our way to Prince Edward Island via New Brunswick and Nova Scotia where a rustic off-grid cabin awaited us.
While the condo in Quebec had all of the radio interference one would expect, the off-grid cabin was blissfully quiet, free of radio interference. As you might imagine, I played a lot of radio…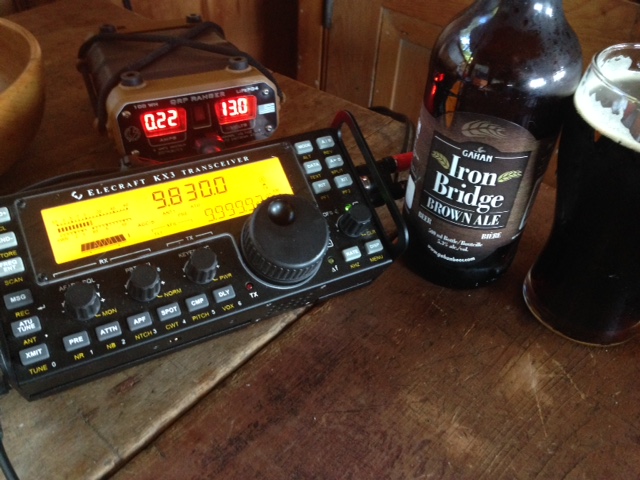 I also sampled a lot of Island craft brews!
We spent several relaxed weeks in Prince Edward Island, then made our way back to the States.
I've only been home since last Wednesday, and found quite a pile-up in the work zone, so I'm busily catching up.  However, I'm finally starting to see the light at the end of the tunnel and I should be current with correspondence by next week.  Thanks for your patience, email friends!
And if you're interested, just for fun, I plan to write a more detailed trip report later this summer or fall. I do have a few pics from side trips I'll likely share in the meantime.
Yet again, we had a terrific adventure in Canada!  But it's sure good to be back home…and back at the dial.
Anyone else done a bit of traveling this season? Feel free to share & comment!