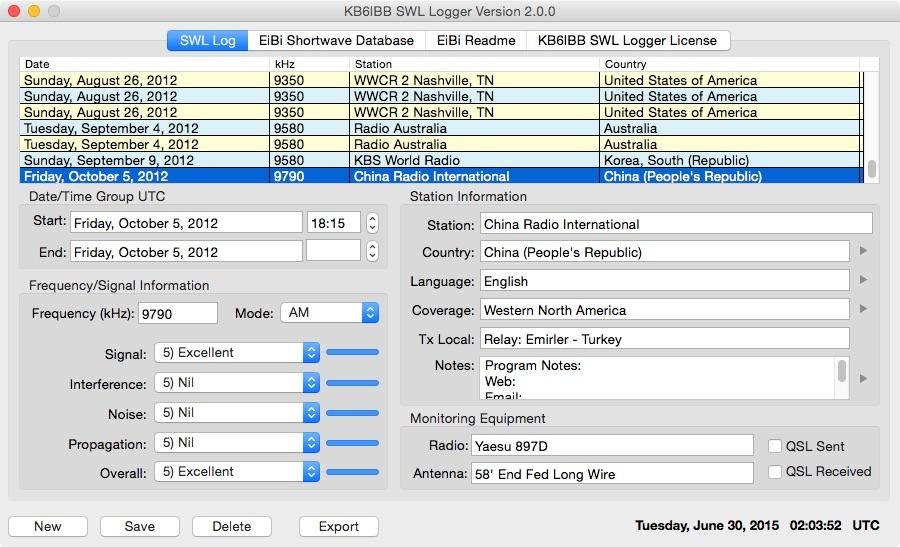 Many thanks to SWLing Post contributor, Marco, who writes:
Great blog! I am an SWLer (have been inactive for some time but I am back again, mainly when I travel) and I really love it.

I am a Mac user and have now found a great, free SWL logging application: KB6IBB SWL Logger.

I suggest you give SWL Logger a try. It works really well and it's free. The QSL part is lacking, but the rest is well done.

Thanks again for the hard work!
Thank you, Marco, for your recommendation!