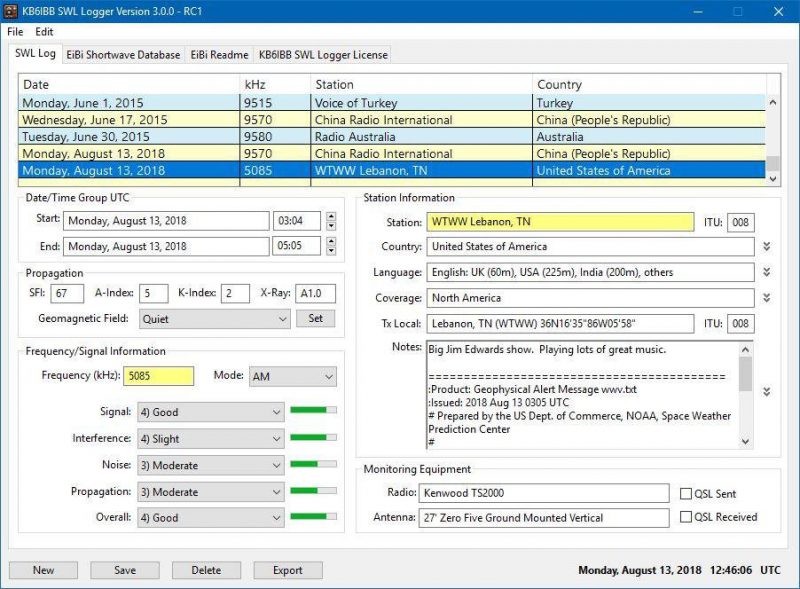 Many thanks to SWLing Post contributor, Valery Titievsky, who writes:
Good news from Jeff, KB6IBB.

I've waited a long time for this news and it has finally happened!

Jeff has published a new release of his "KB6IBB SWL Logger" now for Mac OS.

It is available as a free download here: https://sourceforge.net/projects/kb6ibbswllogger/
Excellent news!  Thank you for sharing this tip, Val!