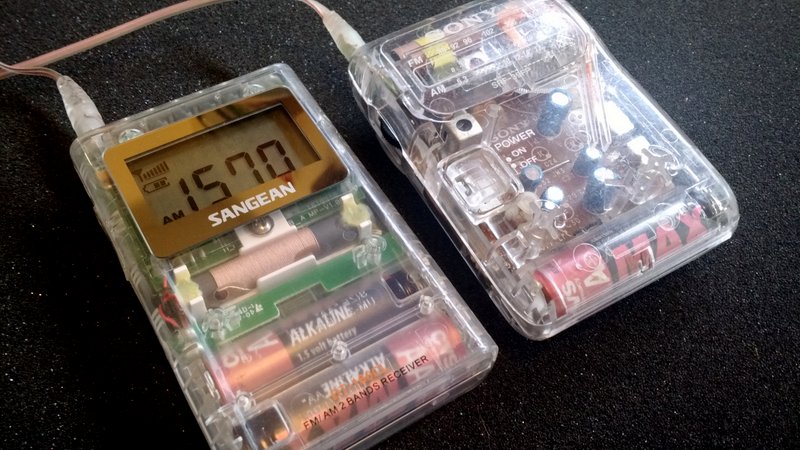 It's been eighty seven (!!!) hours since I started the Sangean DT-160CL versus Sony SRF-39FP endurance test and both radio are still going strong.
I've tuned both radios to my SSTran AMT3000 AM transmitter which is currently re-broadcasting the UK 1940s Radio Station on 1570 kHz.
The Sangean DT-160CL still shows two of three segments on the battery indicator (see above).
The Sony SRF-39FP seems to have no indication of quitting anytime soon–it's still sensitive and audio sounds great.
I believe the Sony SRF-39FP is rated for 80 hours of playtime, and I'm sure if I had turned it on and off numerous times during the test, it might have had an impact on battery performance. It's still going strong, though.
I am using advanced alkaline (CVS Brand) batteries in both radios. These should give each radio better battery life than standard alkaline or rechargeables.
Regardless which radio wins this test: both have already proved themselves "Holy Grail" battery misers!
I'll be monitoring the radios very closely today as we pass the 90 and 100 hour mark!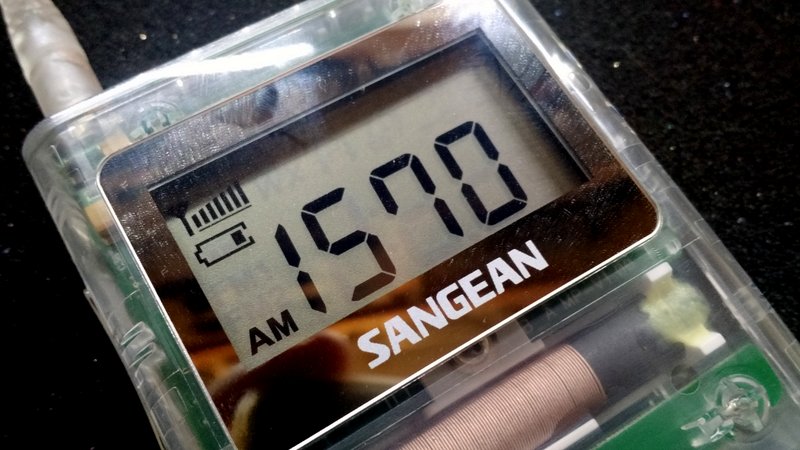 UPDATE: Shortly after making this post–at almost exactly 88 hours and 30 minutes into the test–the Sangean DT160CL's battery indicator lost a battery indicator segment. It's now only showing one of three battery segments. Could the end be near for our DT-160CL? Stay tuned!
Follow this review thread by bookmarking the following tag: Sangean DT-160CL v Sony SRF-39FP.