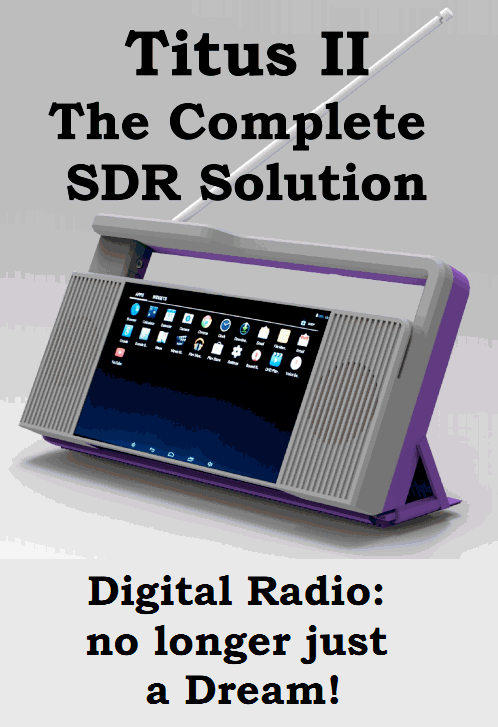 Many thanks to SWLing Post contributor, Aaron Kuhn, who writes:
The HFCC is now collecting "pre-orders" (really expressions of interest in purchasing/demand) for the PantronX Titus II Android Radio at http://hfcc.org/delivery/receivers.phtml

"The purpose of this form is to collect the information on the demand for pre-production samples of the Titus II receiver.

It is NOT BINDING and it does not establish any contract. The ordering party is not obliged to buy the indicated quantity and the supplier is not obliged to deliver it.

Availability: Pre-production batch – 4Q/2016, regular production – 1Q/2017.

Price: Under 100USD plus shipping and local duty/taxes not included.

Payment methods: Wire transfer for larger quantities, PayPal works too, but the buyers would need to add PayPal bank fees.

You will be contacted on the specified e-mail address and asked for a binding order when the exact price and available delivery method is known."
As Aaron also noted, though the HFCC posted this, the pre-order request form appears to be published by the manufacturer. I'm sure this is a way PantronX can gauge market interest and also decide what first-run production numbers should look like.
Thanks again for the tip, Aaron!