In late May, as I was packing for two months of travel in Canada, I received a message from long-time SWLing Post reader, Shawn Aiken.  Shawn was seeking the right home for his Yaesu FRG-7 and Hallicrafters S-38 receivers.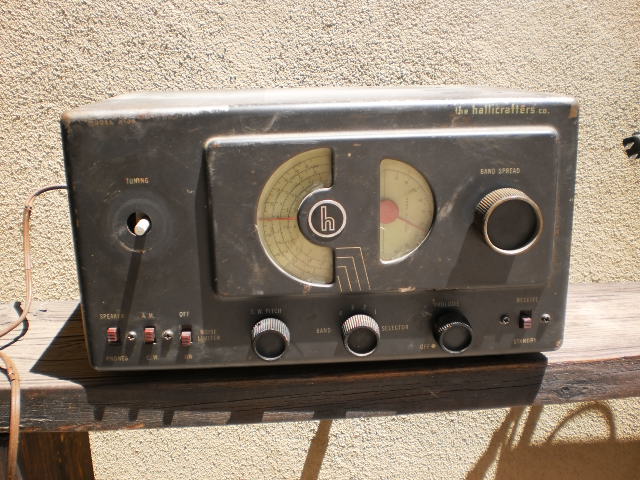 I was very interested–especially in the FRG-7. Many SWL friends (Robert Gulley and Mike Hansgen, to name just a couple) love their FRG-7s. I'd been waiting for the right opportunity to snag one at a local hamfest. I'm also a Hallicrafters fan and love the front panel design of the S-38 series: so classy.
I asked Shawn how much he'd like for the receivers–I was very much interested.
Not only would he not accept payment, but he insisted on paying the shipping as well. I felt apprehensive about accepting such a generous gift. Shawn replied:
"Although I understand your reticence, Thomas, just count this as one of the perks of the job that you've undertaken and, from what I can tell from a distance, taken on and done well."
That statement made my day. Thanks, Shawn!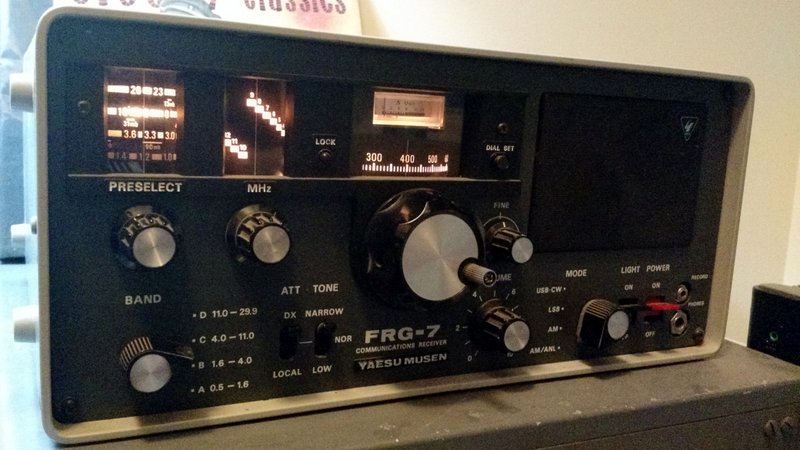 The FRG-7 now sits in my shack and I'm learning my way around its unique tuning mechanism. It's a beauty, too: I love the utilitarian front panel and dials/controls.
Other than needing a little DeOxit on some of the pots and switches, it works beautifully!
I've been so busy since returning from Canada, I haven't had the FRG-7 on the air much. That'll all change, though, as my Fall/Winter listening season kicks in. I'm already looking forward to it.
Thanks again, Shawn! I'll make sure both of these radios have a good home here in my shack!
Readers: Do you have a Yaesu FRG-7? Any tips/tricks? Please comment!