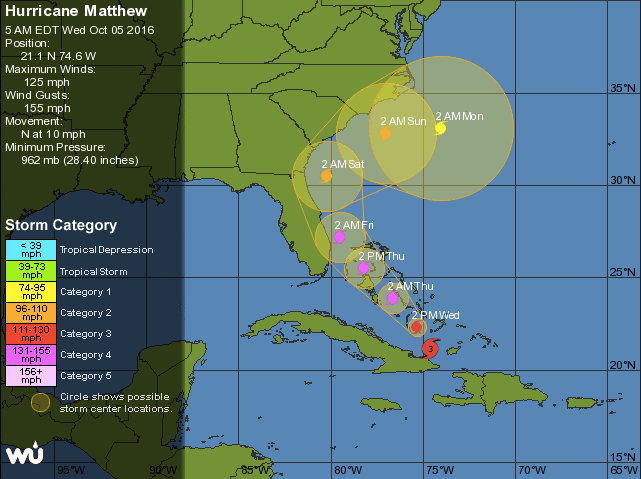 As Hurricane Matthew makes its slow trek through the Caribbean, it is expected to have impact on the Bahamas, Florida, South Carolina and North Carolina. It has already battered Haiti and Cuba.
A few readers have asked about frequencies to monitor as the storm approaches.
Hurricane Watch Net (HWN)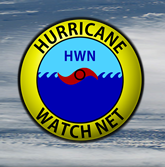 The Hurricane Watch Net is a group of amateur radio operators who are trained and organized "to provide essential communications support to the National Hurricane Center during times of Hurricane emergencies." The HWN focuses on "ground truth" observations (much like SkyWarn nets).
The Hurricane Watch Net is activated when a hurricane is within 300 statute miles of expected land-fall. The HWN covers the Caribbean, Central America, Eastern Mexico, Eastern Canada, and all US Coastal States.
The HWN operates in both English and Spanish, and is active on 14.325 MHz (upper sideband) during the day and 7.268 MHz (lower sideband) at night. The HWN is known to operate on both frequencies if propagation allows.
Please keep HWN frequencies clear
If you're an amateur radio operator, please avoid using 14.325 MHz and 7.268 MHz anytime the HWN has been activated.
Other emergency net frequencies
ARRL Southern New Jersey Section manager, Skip Arey (N2EI), recently noted several other frequencies being used in the Caribbean:
"CO2KK reports the Cuba National Emergency Net is operating on 7110 primary, 7120 secondary in the daytime, with provincial nets on 7045, 7080 and possibly others. At night the primary is 3740 and secondary 3720. The main net control station is CO9DCN, operating from the Cuban National Civil Defense Headquarters, in Havana, with CO2JC in charge. Volunteer hams across the island nation are going portable to check on flooding of rivers and roads and plan to report in.

The Dominican Republic on Cuba's eastern neighbor, the island of Hispaniola, is using 7065 kHz LSB for emergency communications."
Please note these frequencies and, again, keep them clear of non-essential communications.
Monitoring hurricane frequencies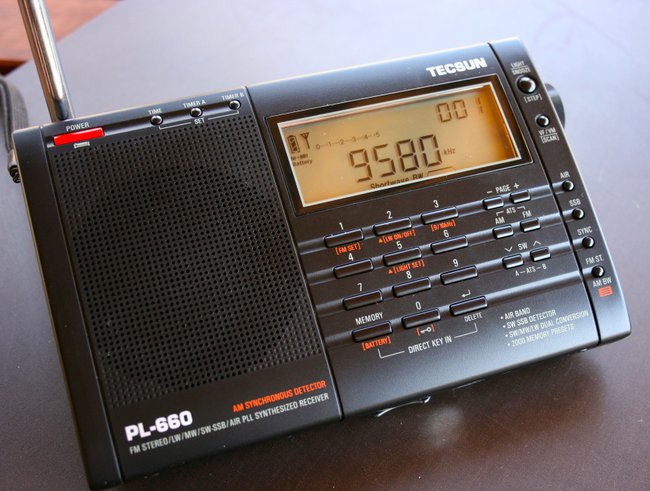 If you have a shortwave radio with a BFO/SSB mode–and you live within the propagation footprint–you can monitor the Hurricane Watch Net.
Note that you'll need to use upper sideband on 14.325 MHz and lower sideband on 7.268 MHz.
You can also monitor the Hurricane Watch Net via the following web stream: http://www.broadcastify.com/listen/feed/20970/web