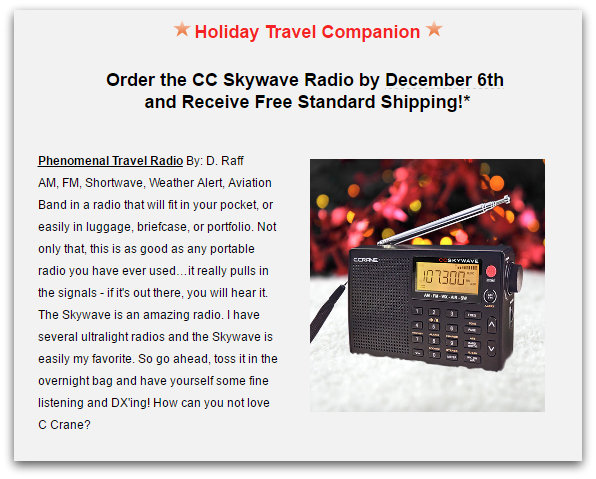 C.Crane has just sent an email with the promotion above: free shipping on the CC Skywave through December 6. As I've mentioned quite recently, I think the Skywave is an excellent little portable for travel. Certainly a nice gift for the shortwave listener!
Click here to view this promo on the C.Crane website.
Note that if you're an Amazon.com shopper, the CC Skywave has free shipping every day.